First published May 2023 | Words and photos by Vietnam Coracle
---
Nghệ An is the biggest province in Vietnam, yet it's one of the least explored by travellers. Riders usually skip this region, treating it as a sort of 'flyover' province between central and northern Vietnam. In reality, however, Nghệ An is one of the best riding regions in the nation and should be considered a major destination for road-trippers. The Mường Lống Loop is a motorbike route to rival any other in Vietnam for scenery and adventure. This route stretches from the coast in the east to the mountainous border with Laos in the west, culminating in a mini-loop near Mường Lống, a remote village in the far northwest of the province, which is, without a doubt, one of the best stretches of road and scenery anywhere in Vietnam. The Mường Lống Loop is a real adventure, the likes of which are slowly disappearing in other provinces, as they become popular tourist destinations.
---
Please Support Vietnam Coracle
Make a donation or become a patron if you enjoy this website. Vietnam Coracle is totally free & independent. I never receive payment for anything I write.
Thank you, Tom
[Back Top]
---
MUONG LONG LOOP

NGHE AN
---
A Spectacular Circuit of the Nation's Biggest Province
This guide includes a detailed route map, an overview of helpful information, and a description of each section of the loop. I've broken the route into 4 sections, each of which could correspond to one day on the road, but it depends entirely on how you like to ride and how much you want to stop and sightsee along the way. The ideal length of time for the Mường Lống Loop is 4-7 days. Road conditions are generally good and gas stations are at regularly intervals throughout the loop. I've written this guide going clockwise on the loop, starting in Vinh, but you can ride it in either direction. There are lots of opportunities for detours, but be careful of the tempting roads along the Lao border: as a foreign rider, you don't have a right to be there and will likely be stopped and turned back.
CONTENTS:
---
ROUTE MAP

:
The Mường Lống Loop | Nghệ An Province
---
*Road Safety & Disclaimer: Riding a motorbike in Vietnam – or anywhere in the world – has its dangers. I would hope & expect anyone who chooses to pursue a self-drive road trip based on the information on this website does so with care, respect & due diligence. I encourage careful riding & adherence to road rules, but I am not responsible for the legality or manner in which you ride, nor any negative consequences which may result from your decision to ride a motorbike in Vietnam: you do so at your own risk. Read more >
---
Overview & Details:
Below is a quick overview of the loop and a brief outline of each section, followed by more specific details about important considerations, such as weather conditions, police and borders, accommodation, food and drink, sights and activities, and more.
QUICK DETAILS:
Route: a large, thrilling, off-the-beaten-path circuit exploring the nation's biggest province
Distance: 630km (main loop)
Duration: 4-7 days
Scenery: verdant agricultural valleys, limestone karsts, brooding mountains, glistening rivers, rice fields, waterfalls, tea hills
Attractions: magnificent landscapes, remote villages, historic sites, homestays, caves, national parks, wildlife, waterfalls, borderlands
Road Conditions: good paved roads, occasional rough patches, opportunities for detours
Best Time: April-July
---
SECTIONS:
Section 1: Vinh→Kim Liên→Thanh Chương→Con Cuông | 130km
Section 2: Con Cuông→Mường Xén→Mường Lống | 150km
Section 3: Mường Lống Mini-Loop→Quế Phong→Hoa Tiến→Qùy Châu | 170km
Section 4: Qùy Châu→Qùy Hợp→Tân Kỳ→Cửa Lò | 180km
---
ABOUT THE LOOP:
General Overview: Stretching from the wide beaches along the Gulf of Tonkin in the east to the remote mountainous border with Laos in the west, the Mường Lống Loop goes deep into Nghệ An, Vietnam's largest yet least explored province. As most of Nghệ An's population is concentrated in towns and cities along the coast and plains, the majority of land in this enormous, rugged province is sparsely populated: the further west you go, the more remote and spectacular it becomes. The breathtaking scenery reaches its climax in the mountains and valleys surrounding Mường Lống, a small village and fledgling highland retreat in a spectacular position. There's great riding, scenery and adventure to be had here. While other similarly scenic northern regions and routes, such as Sapa and Hà Giang, are fast losing their off-the-beaten-path frontier feel due to rapidly increasing tourist numbers and development, the Mường Lống Loop still has it in spades. The loop is formed primarily by two great riding roads: QL7A to the south, which bisects the province from the eastern seaboard all the way to the western border with Lao, echoing the course of the Lam River for much of its length; and Đường Tây Nghệ An (Western Nghe An Road), which forms the northern crest of the loop.
---
Nghệ An Province: Richly endowed with jaw-dropping scenery and cultural attractions, Nghệ An is a beautiful, hospitable, underappreciated province that deserves time and attention from travellers seeking a real adventure. Nghệ An has long been one of the poorest provinces in Vietnam. Perhaps because of this, Nghệ An has an impressive revolutionary history. Ho Chi Minh was born here in 1890, along with a long list of other revolutionaries, writers and warriors; crucial figures that played their part in shaping and influencing the nation over the last century or more. People from Nghệ An are sometimes referred to as 'buffaloes', a reference to their revolutionary, fighting spirit, but also to the hardiness required to withstand the outdoor, agricultural lifestyle in the rugged terrain and tough weather conditions that characterize much of the province. Nearly a millennium ago, the 'buffaloes' of Nghệ An were the last line of defence on what was then the southern-most border of Vietnamese territory, when the Lam River formed the boundary with the Kingdom of Champa. Even today, because of its long, mountainous border with Laos (at 419km it's the longest land border in Vietnam), Nghệ An is still something of a frontier province: a region of smuggling, poaching, and military outposts. Evidence of human life in Nghệ An dates back to the Stone Age. Human remains and signs of human activity in limestone caves throughout the province suggest life has been going on here for 200,000 years.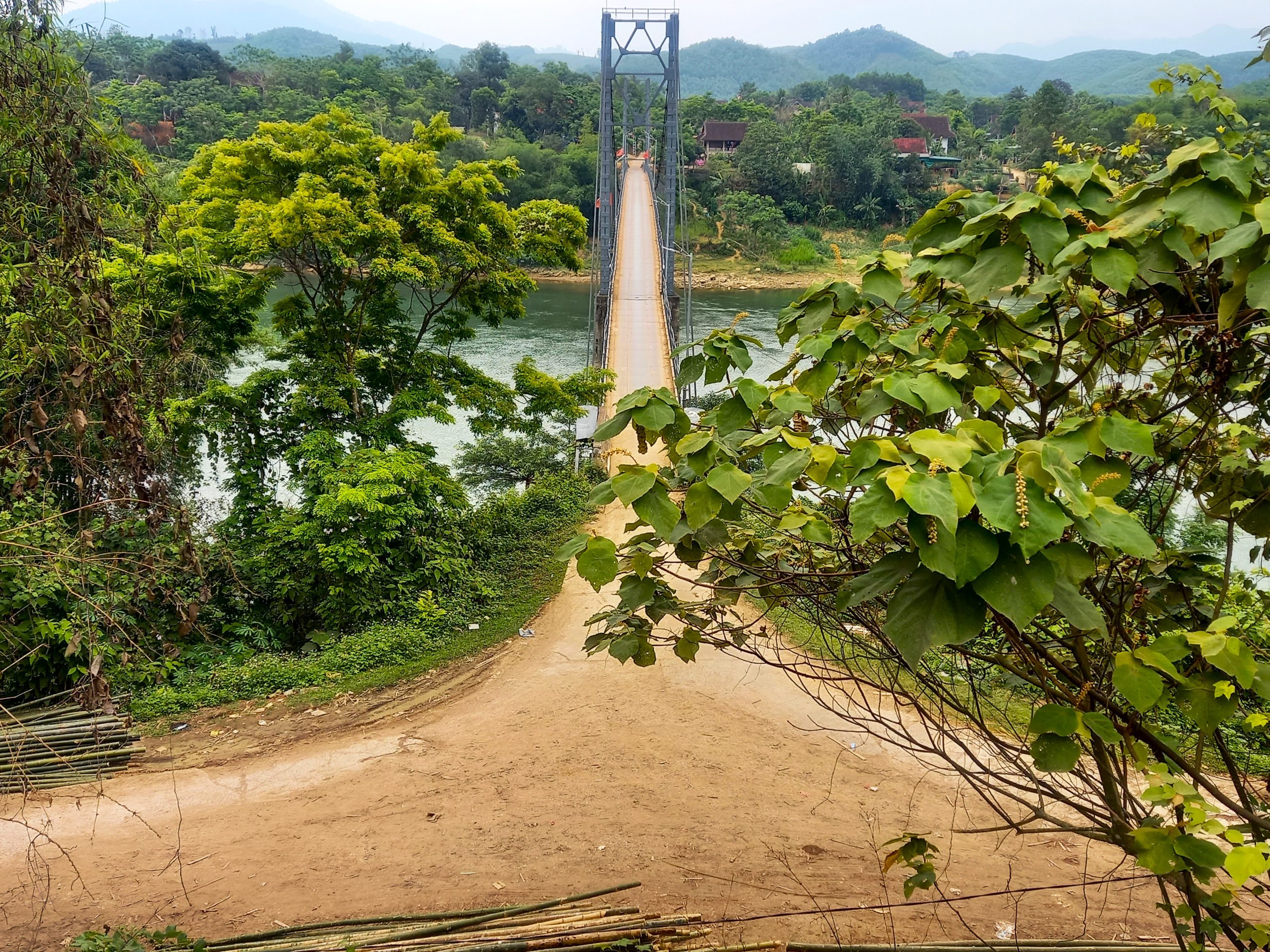 ---
Police & Borders: Because much of Nghệ An Province abuts Laos, the borderlands are extensive and tightly controlled. The Lao border is particularly difficult to patrol as it's very mountainous and densely forested. This has led to much illegal activity and porous borders: from wildlife poaching, to illegal logging, people-trafficking and drug smuggling. As a result, there are regular border posts and security checks close to borderlands. As a foreign traveller, you need to be aware and respectful of this. Some areas require foreigners to obtain permission papers from Vinh in order to visit – most notably, the Phà Lài boat pier. I've marked some potential no-go zones on my map with a police icon. Although the roads leading to and along the Lao border are very appealing to riders, in reality most of them are off-limits to foreigners. My advice is not to stray too close to the Lao border or off the loop as outlined in my map. In particular, don't go beyond any Đồn Biên Phòng (border posts).
---
Getting There & Connecting Routes: Despite being rarely visited by travellers, Nghệ An is well-connected by air, road and rail from most major hubs in the nation. Vinh is the transportation hub for the province, and this will be most people's entry point. Vinh is just 300km south of Hanoi by road, and there are at least half a dozen daily trains in both directions on the north-south line, connecting Vinh with Hanoi, Đồng Hới (Phong Nha), Huế, Đà Nẵng and Saigon, among other major cities. Direct flights to Vinh operate daily from Hanoi, Saigon, Đà Lạt, Phú Quốc, Nha Trang and several other cities. Buses ply Highway QL1A all day, every day to and from cities all along the coast. (You can search and book flights, trains and buses to Vinh via my website on this page). Riders can send their motorbike on the train to Vinh or incorporate the loop as part of a wider road trip in the general region, connecting to routes such as the Limestone Loop in Thanh Hóa Province to the north or the Phong Nha Loops to the south.
---
Food & Drink: Food is available everywhere on the loop, but the further west you go, the fewer options are available. Nghệ An cuisine has elements of central and northern style cooking. It's delicious. Nghệ An specialities include miến lươn (glass noodle soup with eel, eaten at any mealtime), bánh mướt (steamed rice flour rolls, a favourite for breakfast), excellent hải sản (seafood, especially along the coast for evening feasts), and món ăn dân tộc (ethnic minority dishes found mostly in the mountains, particularly in homestays). When on the road and away from cities and towns, most meals will be at quán cơm (local rice eateries), where a set meal usually consists of a big bowl of steamed rice, a vegetable dish, meat or fish, and soup, costing between 30,000-70,000vnd: great value. I've included some specific places to eat and drink on my map.
---
Accommodation: In most of the towns and cities on the loop there's at least a couple of hotels or nhà nghỉ (local guesthouses) to hole up for the night. Quality varies and sometimes, due to lack of options, you may end up in a bare (but bearable), windowless room for a night. In the villages and hamlets deep in the mountains, there are several homestay clusters offering accommodation on a mattress on the floor under a mosquito net in a wooden stilt house for a small fee, usually around 150,000vnd. Most of these homestays are a bit more 'rustic' than the ones you find in more popular tourist destinations: sometimes there's no shower, for example. But they are always cosy, friendly and atmospheric. I've marked specific accommodations throughout the loop on my map.
---
Sights & Activities: Throughout the loop there are interesting sites and activities, most of which are rarely visited by foreign travellers. These include waterfalls, short jungle hikes, boat trips, historic sites, monuments, temples, caves, beaches and national parks. I've marked dozens of these sights on my map, and I will write specific guides to some of them on this website in the near future, specifically Thác Khe Kèm waterfall, Kim Liên memorial village, Tháp Cổ ancient tower and Cổng Phủ Thương gate.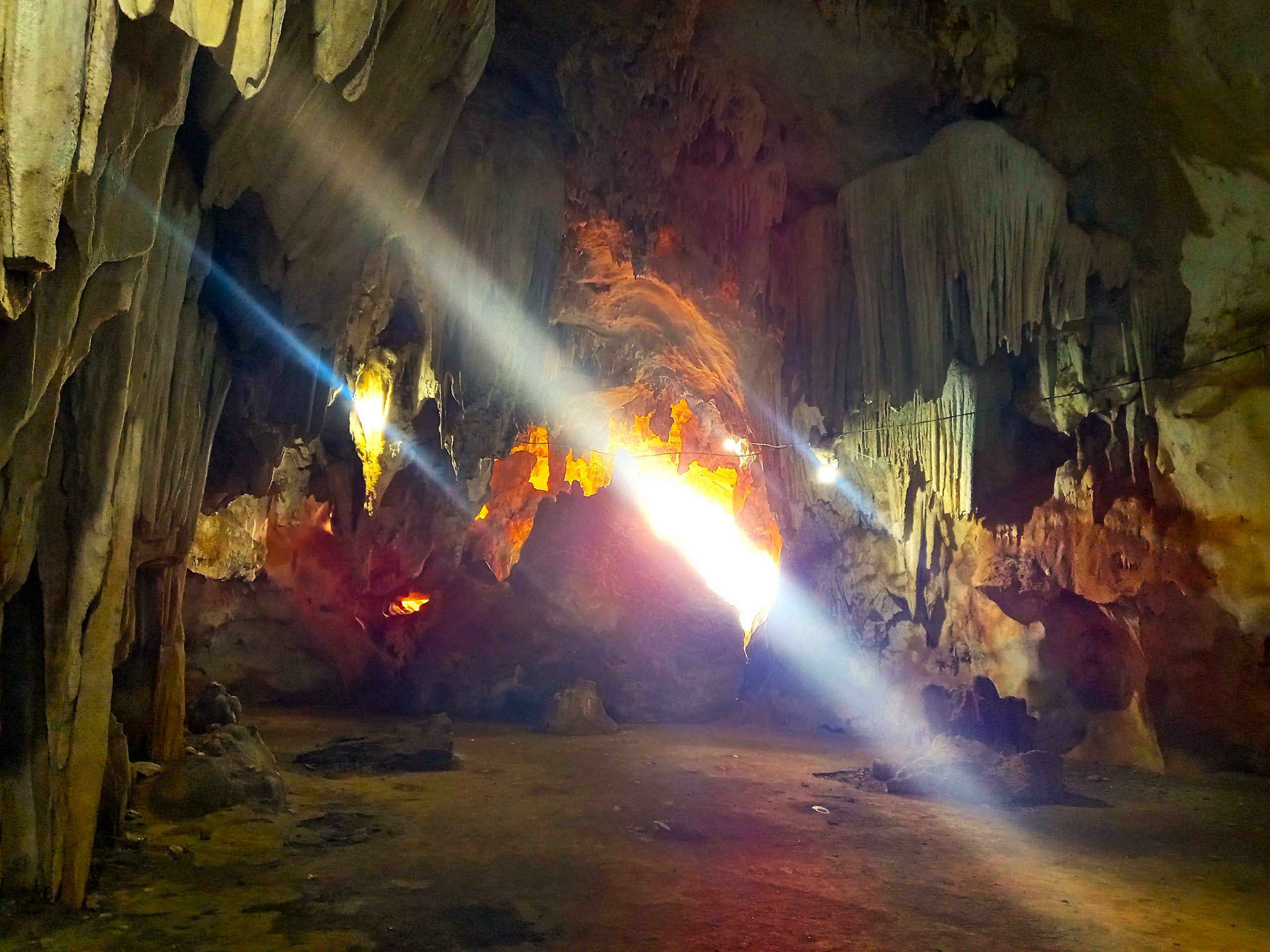 ---
Geography, Landscape & Wildlife: From the coastal plains, long beaches and large towns in the east, to the lush, bucolic farmland studded with limestone karsts in the midlands, to the dark mountains and precipitous valleys in the far west, Nghệ An Province displays the full range of great Vietnamese landscapes. The Lam River (also called the Cả River), whose languid waters flow across the province from west to east, and the mountains of Pù Mát National Park, which run along the southern border with Laos, are the two defining geographical features of the province. If the Lam River valley – tranquil, green and benevolent – is the 'Shire' of Nghệ An Province, then the high peaks and pathless jungles of Pù Mát is 'Mordor'. On these slopes and in these forests are some of the last remaining big beasts living in the wild in Vietnam: elephants, bears and even tigers.
---
Weather: Famously harsh, Nghệ An Province receives some of the hottest, wettest, wildest and coldest weather in Vietnam. The summers (June-August) bake under an unrelenting sun, broken only by short, sharp bursts of monsoon rain; winters (December-February) are dry but bleak, grey and surprisingly bitter, especially up in the mountains in the west of the province; late summer and early autumn (August-October) is typhoon season, bringing strong winds and rains that can batter the coast for days; spring (March-May) is the most pleasant time to visit, with warm temperatures, lots of sun, bright colours, and cool evenings. For me, the best time of year to ride the Mường Lống Loop is between April-June, when the landscapes are lush, rivers run clear and blue, the sun shines, and the province glows.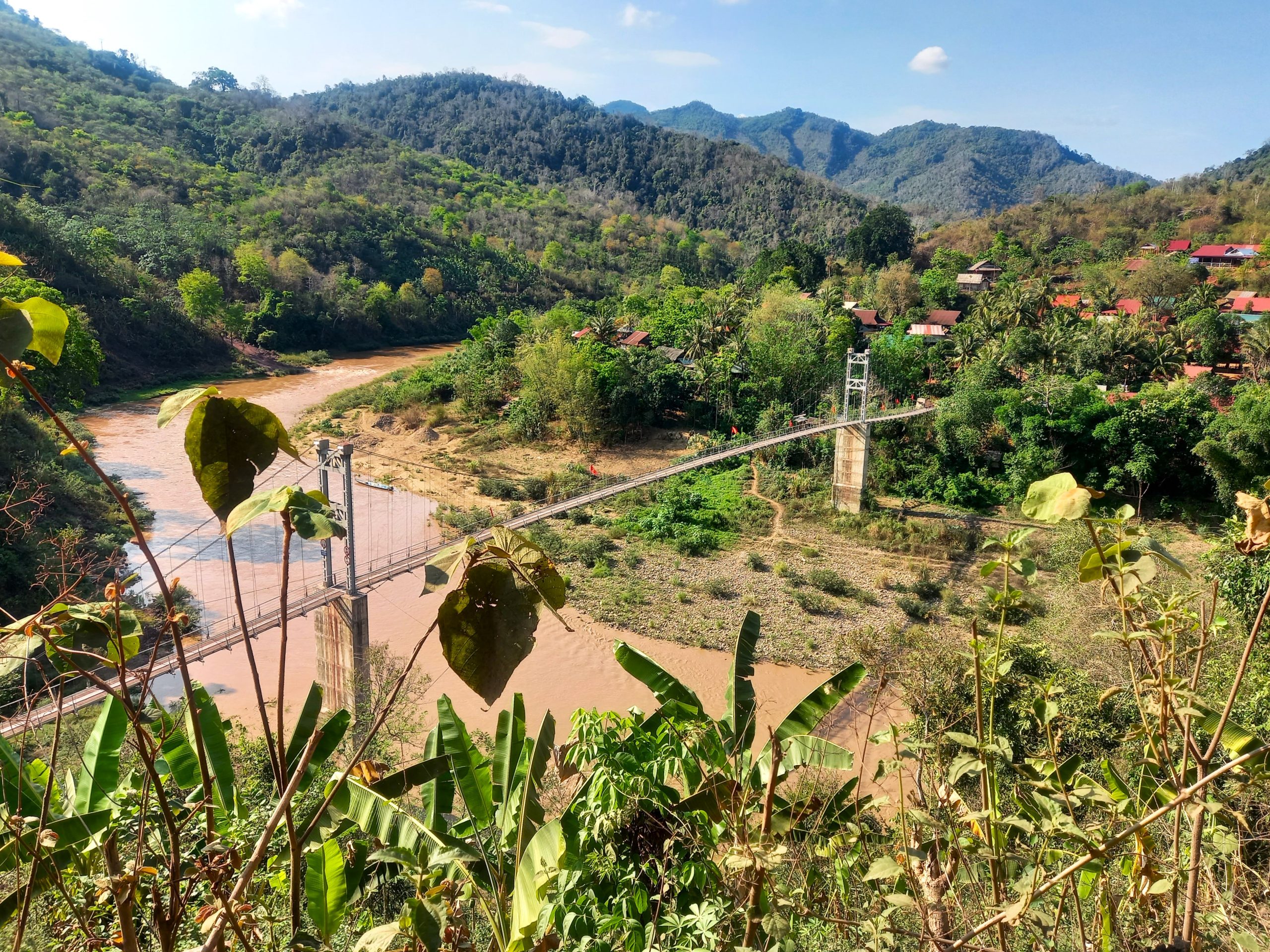 ---
Section 1:
Vinh→Kim Liên→Thanh Chương→Con Cuông | 130km
[View Map]
Vinh, the capital of Nghệ An Province, lies just north of the Lam River, bounded to the west by Highway QL1A, and to the east by the ocean and the Gulf of Tonkin. The city is neatly laid out along wide boulevards, expansive squares and large parks. Vinh was almost completely destroyed by U.S bombing in the 1960s and 70s, but the old city can still just about be glimpsed down narrow, curving lanes, and particularly around the Thành Cổ (old citadel), whose handsome gates still grace each side of the moated enclosure. The city is friendly, pleasantly slow and quiet by urban Vietnamese standards: good for walking or riding around for a day or two at the beginning or end of the Mường Lống Loop. There's lots of decent budget and mid-range accommodation, plenty of food and shops, a museum, and Nocenco Coffee, a rooftop cafe designed by famous Vietnamese architect Võ Trọng Nghĩa in his signature bamboo style. However, Vinh isn't a place to linger when there's so much more of Nghệ An Province to explore.
---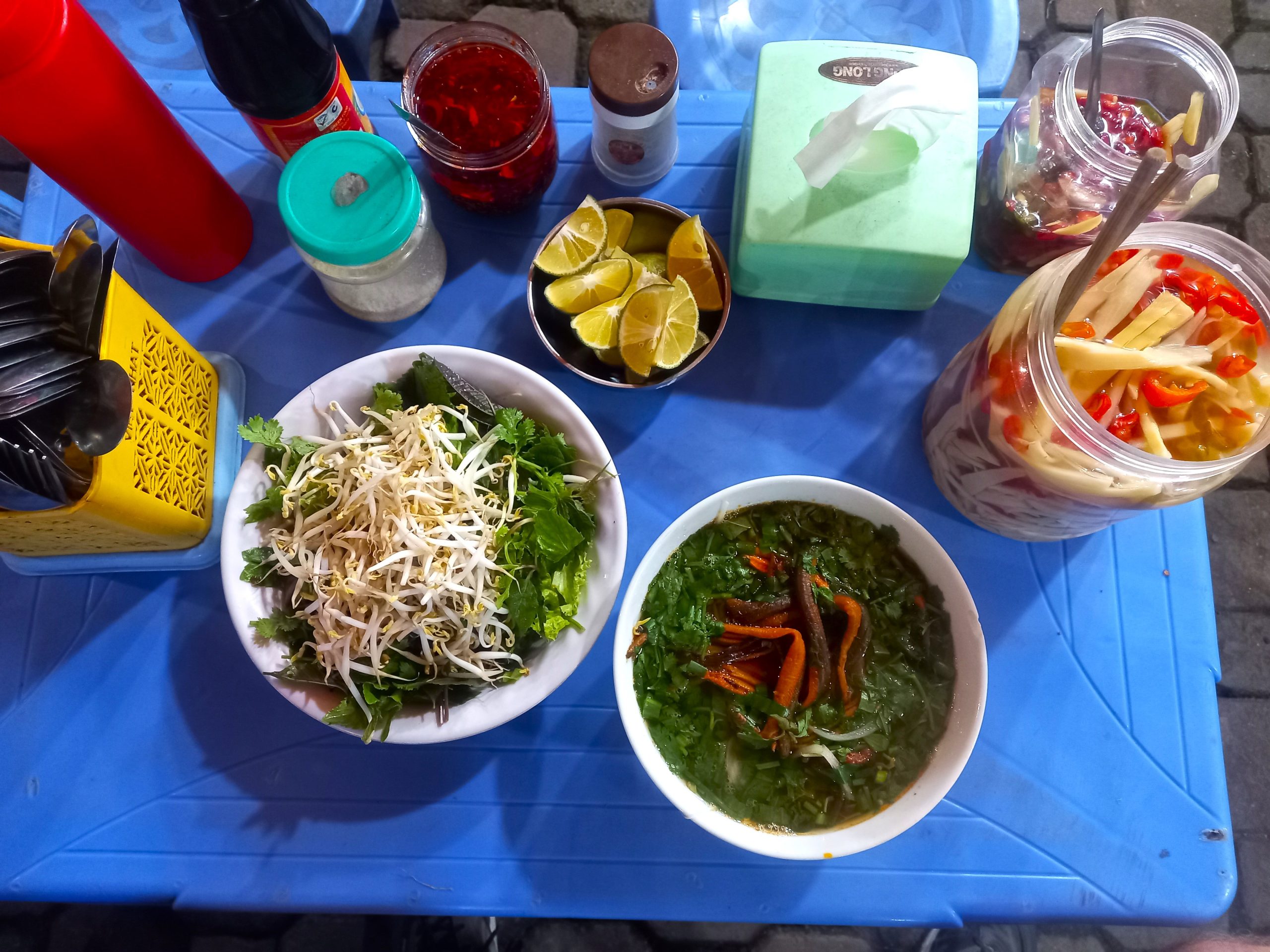 ---
---
Heading west of Vinh on road QL46A, the city quickly disappears into rice fields and lotus lakes. Just off the main road, Kim Liên is the birthplace of Ho Chi Minh. Today, the village is preserved, largely as it would have appeared in Ho's youth at the turn of the 20th century, as a memorial to the man who's seen by many as the father of the nation. Kim Liên is free to enter and a very attractive complex of gardens, trees, ponds, wooden homes, temples and memorials. The site is popular with Vietnamese tourists, but very few foreigners visit. The atmosphere is informal, even jovial, rather than serious and deferential, as it is at Ho's mausoleum in Hanoi. An hour at Kim Liên, walking around and pondering the beginnings of an extraordinary life, is worthwhile. Đền Chung Sơn is a nearby temple specifically for the worship of Ho's family.
---
---
---
Continue south of Kim Liên to the banks of the Lam River, then follow its course upstream due west on road QL46A through Nam Đàn, then across the river on QL46B through increasingly pretty landscape until hitting the Ho Chi Minh Road. Turn due north and stop to visit the tea hills of Thanh Chương. Tea has been grown in northern Vietnam for many centuries. What makes the plantations at Thanh Chương unique is that the hills are surrounded by water; the valley below was flooded by a dam upstream, creating the impression of 'floating tea hills'. Several lanes lead to the lake shore, where boats ferry visitors around for photos and even onboard meals. There's good lakeside accommodation, too. A night here is a tranquil, memorable experience.
---
---
---
Ploughing north on the Ho Chi Minh Road, the riding and scenery are good. A tempting detour due west to Thác Mưa waterfall is, however, best avoided for now, due to its proximity to Laos and the likelihood of being stopped by border police. Instead, keep straight on until the crossroads at Khai Sơn and turn left onto QL7A, a fantastic road and the beginning of the western branch of this loop, leading deep into remote and mountainous corners of Nghệ An Province.
After 40km, the town of Con Cuông appears on a broad sweep of the Lam River, surrounded by limestone karsts. There's food and accommodation in and around the town, including a homestay cluster across the bridge in Bản Khe Rạn hamlet, and even a large, mid-range hotel with a pool, Mường Thanh Holiday. Most of the dining options can be found around the intersection near the town's market; there's also a supermarket, which is good for supplies. Con Cuông is a decent base for a night, but another option is to head a little southeast of town to the homestays in Yên Khê and Môn Sơn villages, such as Hanh Chiến homestay and Qúy Thỏa Ecolodge. These are good-value, atmospheric places to stay, and they're nearby Khe Nước Mộc spring (which also has a good restaurant) and the Phà Lài boat pier. Unfortunately, the latter, which is the base for boat trips along a scenic river, is currently off-limits to foreign visitors, unless they have a permit obtained in Vinh. In reality, this means that, as a foreign traveller, you should stay away from the Phà Lài boat pier or risk a lengthy interrogation by border authorities.
---
---
---
Thankfully, there are no such restrictions on foreign visitors for the region's star natural attraction, Thác Khe Kèm, a beautiful cascade falling from a lofty height in the midst of jungle-covered mountains. A lovely 30-minute ride south of Con Cuông, the falls are tastefully (for the most part) developed for visitors, including raised walkways, viewing platforms, and food and refreshment shelters in wooden shacks by the stream. Entrance is 30,000vnd. Try to avoid weekends and public holidays, when the waterfall can get crowded.
---
---
---
Section 2:
Con Cuông→Mường Xén→Mường Lống | 150km
[View Map]
Leave Con Cuông on road QL7A heading due west for the long, hundred-kilometre ride toward Mường Xén and Nậm Cắn international border crossing with Laos. The Lam River valley sprawls into the distance, winding its way upstream into the highlands of Laos. Rice paddies and fields of maize and sugar cane grow along the river's flat banks, meeting its languid waters; on the horizon, limestone pinnacles rise in formation like a phalanx of stone troops – a natural line of defence protecting the forested peaks of Pù Mát National Park, which loom large into the sky, merging with the clouds. Despite being a major route for trade with Laos, this meandering highway is quiet, smooth and scenic: a pleasurable ride with several points of interest to stop at along the way.
---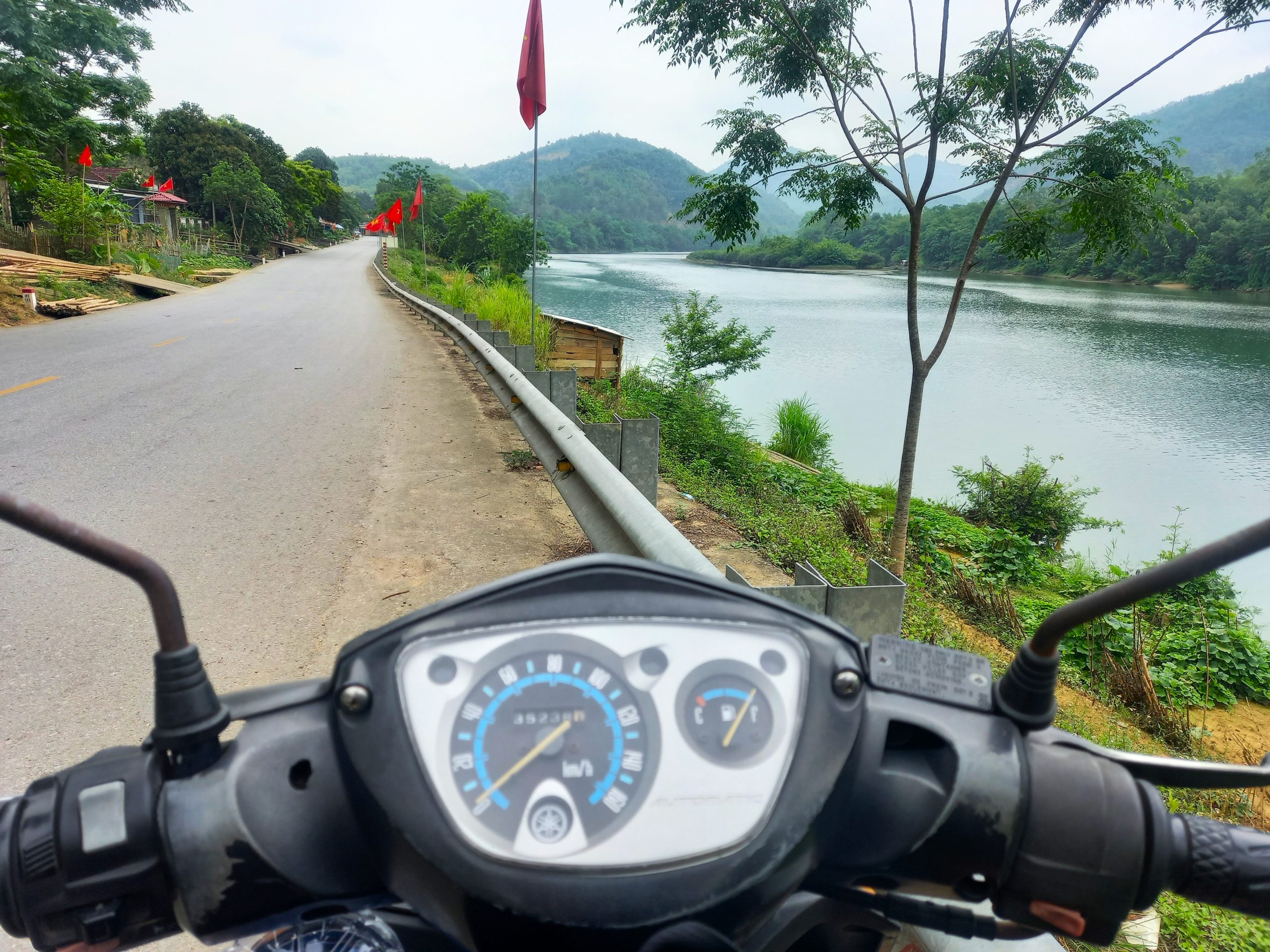 ---
---
Pù Mát National Park HQ is just west of Con Cuông, and south of the highway are several waterfalls and streams reached via paved lanes, such as Nậm Xán and Văng Phột. A forest of ancient Săng Lẻ trees, with their buttressed trunks and distinctive grey-yellow hue, makes for a good roadside stop. A trail leads through the forest – humming with cicadas – and there are refreshments in a wooden restaurant. Just beyond the town of Hòa Bình, where there's a decent hotel and rice eateries, are two curious historical sites by the river. Cổng Phủ Tương Gate is tucked away down an anonymous back lane at Cửa Rào, a junction of two rivers. The gate, which must be many centuries old, is perfectly decorated by the long, creeping tentacles of an ancient banyan tree, whose roots have encased the old gate as if wrapping it up for preservation. There's hardly any information available, either online or locally: the gate, it seems, is a mystery lost to history. On the opposite bank of the river, Đền Vạn Cửa Rào is a recently rebuilt temple on the site of a 14th century burial mound where Vietnamese general Đoàn Nhữ Hài and his soldiers died during a battle with Lao troops in 1335. Next to the temple is a 700-year-old banyan tree, dating back to the time of the battle.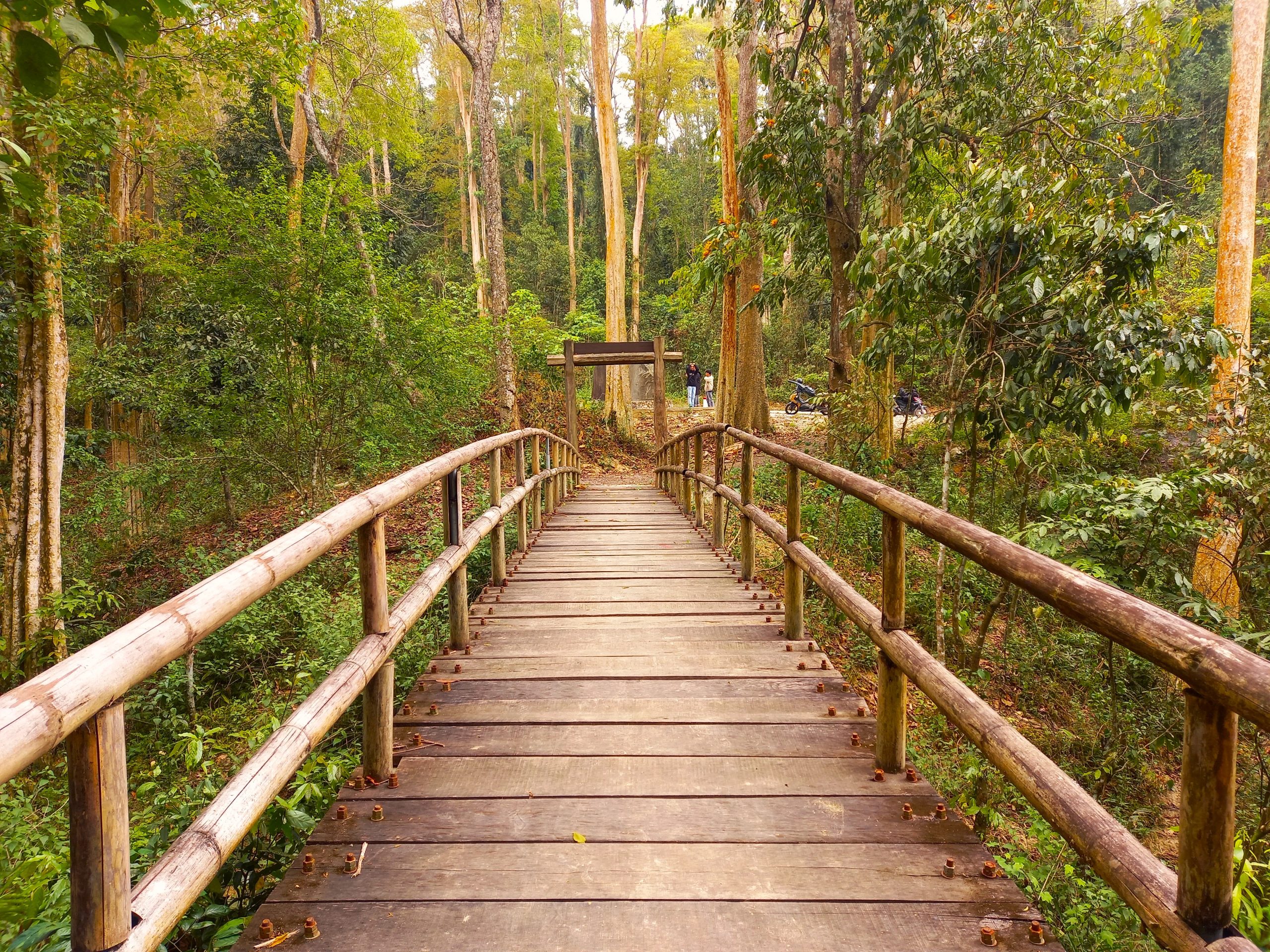 ---
---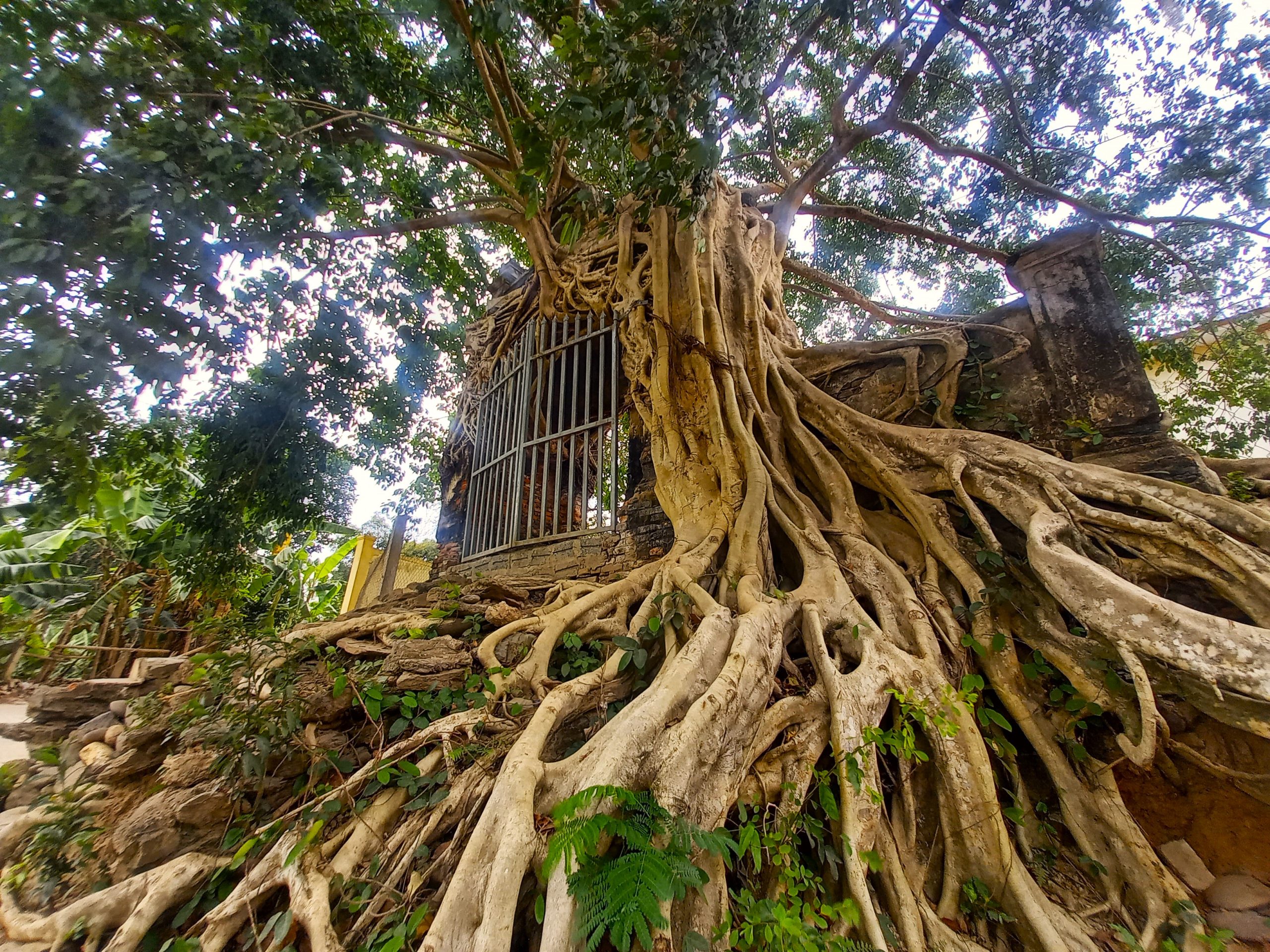 ---
The second half of QL7A drives deeper into the mountains: valleys become steeper and the terrain more threatening, with the slopes of Phu Xai Lai Leng a constant presence to the west. At 2,720m (8,924ft) it is, to the best of my knowledge, the highest mountain in all of southern and central Vietnam. Surrounded by a ring of peaks, Mường Xén is the last town on the road to Laos. A riverside settlement with a frontier atmosphere, there are a few OK hotels here if you need to overnight (Phanh Dần 2 and Hải Vân are probably the best options). The main street also has some local eateries and cafes. People are friendly, the light is sharp and the air cool, but Mường Xén isn't a destination in itself: you can use it as a base for a brief detour up the Noọng Dẻ Pass to the Nậm Cắn border gate and back, which is a scenic route if you have the time or inclination; otherwise, it's better to continue on the loop to Mường Lống for the night.
---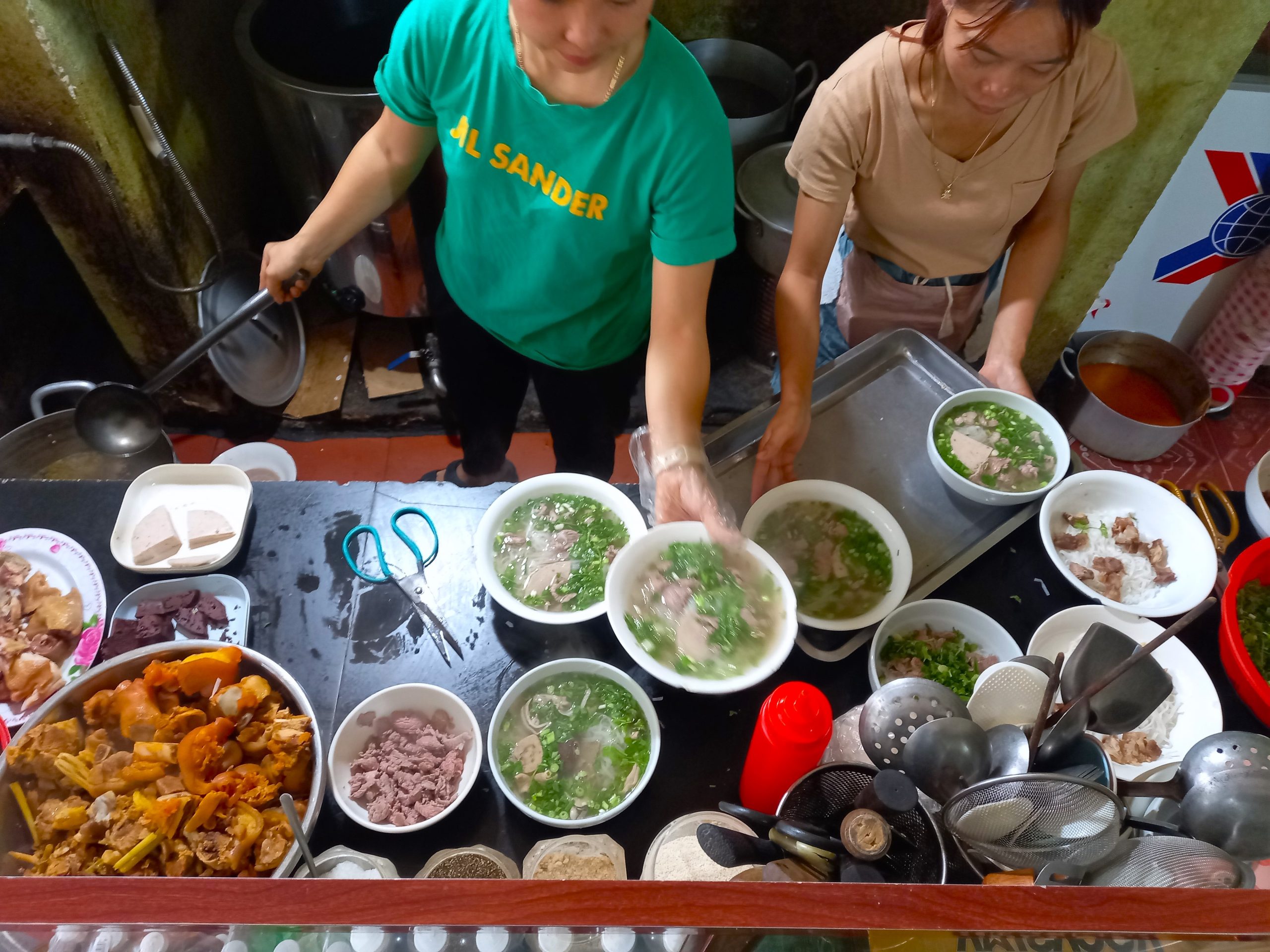 ---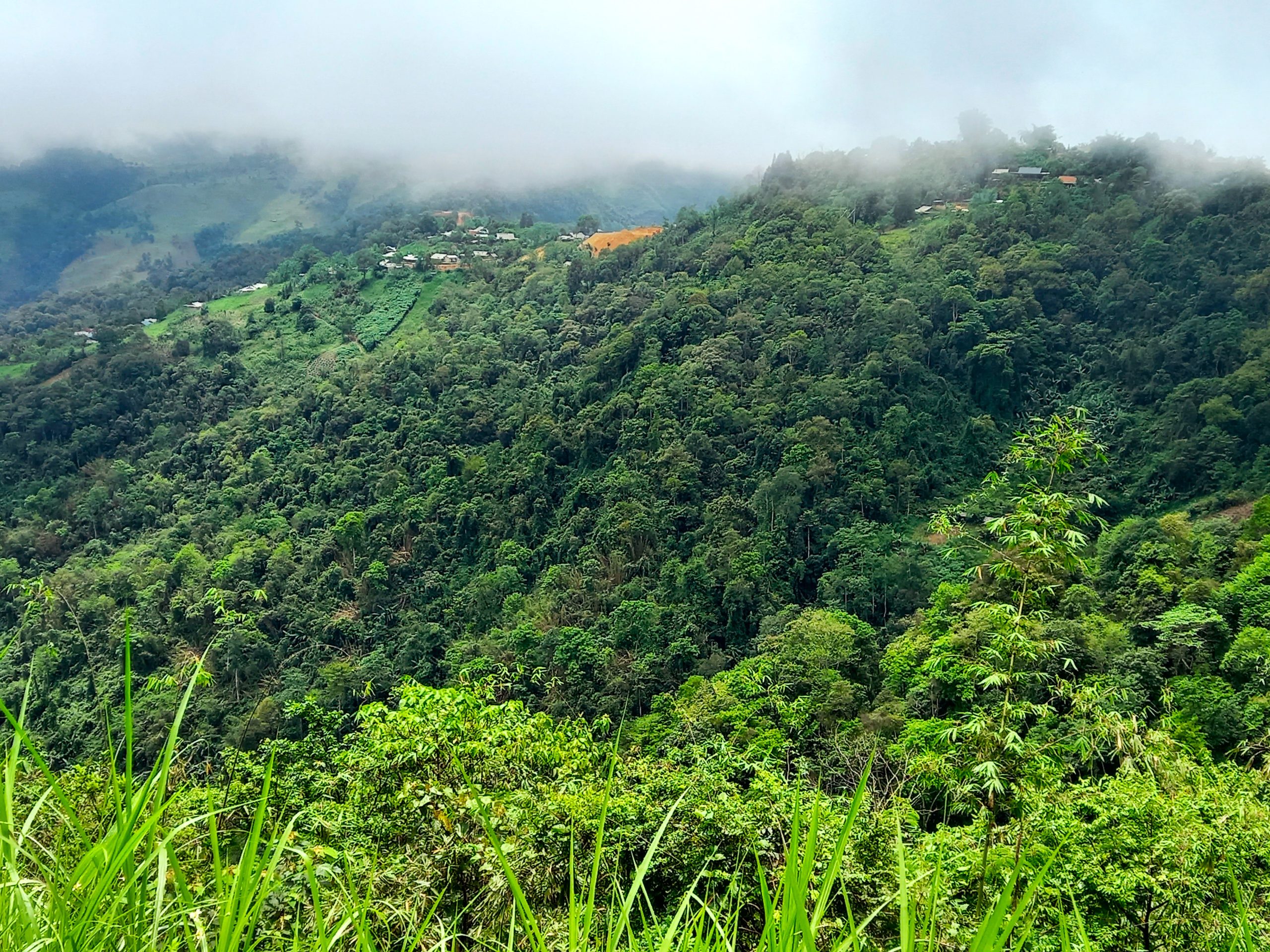 ---
Branching northeast from Mường Xén town, the fabulous Tây Nghệ An road begins its mountainous course through a remote corner of the province, via some of the most sensational scenery in Vietnam. For 30km the road climbs up a series of zigzagging passes to the Ngã Ba intersection. Here, take a brief 10km detour branching east to Mường Lống, a hamlet at high altitude, hidden among a forest of limestone peaks. The road to Mường Lống crawls along a steep, deep valley, opening up big views across high ridges disappearing into the distance. The road narrows to a single-track lane beneath a limestone ridge, passing Cổng Trời Mường Lống (Heaven's Gate) at a height of 1,500m (4,921ft), the same elevation as the highland resort towns of Sapa and Đà Lặt. Indeed, Mường Lống, which fills the valley beyond Heaven's Gate, is being touted as a 'new' highland retreat. However, for now it is but a fledgling homestay destination in a pretty location with one brand new resort, perhaps heralding the start of tourist development here.
---
---
---
Phú Vân Farmstay is a good place to begin your hunt for accommodation in one of the half a dozen traditional wooden houses that offer guests a night on a mattress on the floor. Remember to ask for dinner in advance, because there's not much else to eat in the village. Mường Lống Eco Garden boasts private A-frame chalets with excellent views, an infinity pool and a restaurant and bar with good coffee. Nearby, Thác Rồng (Dragon Waterfall) is a beautiful spot. The nights can be cold in Mường Lống, even in the summertime.
---
---
---
Section 3:
Mường Lống Mini-Loop→Quế Phong→Hoa Tiến→Qùy Châu | 170km
[View Map]
Mường Lống is a pretty village, but its main appeal is as a base for riding and exploring the incredible roads and landscapes surrounding it, all of which are contained in a mini-loop so breathtaking and majestic that it's worth riding several times over. Start by driving back through Heaven's Gate and turning due north on a small, paved road which echoes the contours of the massive limestone mountain whose 'waist' it traverses. The views are sublime. Dropping sharply into a tight valley between limestone cliffs, the road passes caves and streams until it meets the Tây Nghệ An road at Xốp Tự intersection. Turn left (due west) to ride the northern crest of this mini-loop, sweeping along the edges of a big, muddy river to Mỹ Lý village. Here, take a short detour on a back road, across a suspension bridge to Yên Hòa, a remote hamlet where there is, quite unexpectedly, an ancient, leaning Buddhist tower (Tháp Cổ Yên Hòa). There's no information, just a notice warning you to stand clear, because the ancient structure may topple at any moment. It's said the tower could be anywhere between 400-900 years old. (There are a couple of homestays in the hamlet.)
---
---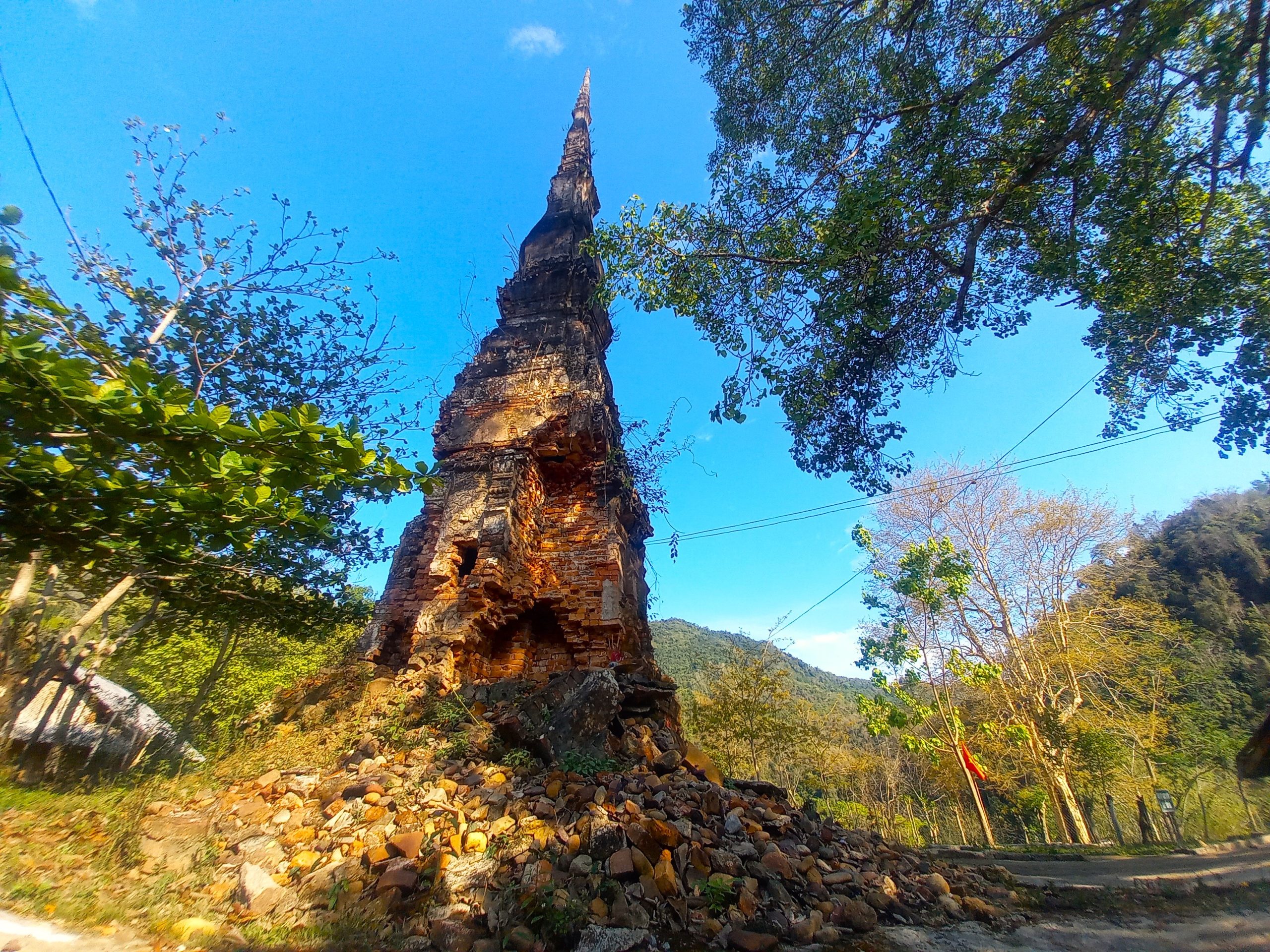 ---
Back on the mini-loop, ride west into a limestone valley of gigantic proportions, where time and weather have bored holes into the white cliffs like gaping wounds. It has the feel of a prehistoric landscape: one expects to see giant beasts striding out of the jungle chased by ancestors of homo sapiens wielding primitive weapons on a hunt. The road bends south, beginning the western flank of the mini-loop, which is perhaps the most astonishing of all. For 10km, switchbacks and hairpins carve a path through the mountains, the views becoming grander and more jaw-dropping with every bend. Traffic is non-existent, the road is in excellent condition, and the lines of sight are unbroken in all directions. Take it slowly and drink it all in. Eventually, the mini-loop comes back to the Ngã Ba intersection, where you can cut across, once again, to Mường Lống.
---
---
---
Once you've had your fill of the mini-loop, continue on the main loop by turning due east at the Xốp Tự intersection and following the Tây Nghệ An road towards Tri Lễ. The riding is easy and pleasant, cutting along the edge of a steep river valley, passing pockets of rice paddies folded into the mountains. After Thác Nha Vang waterfall (worth a stop), the Tây Nghệ An road becomes DT543 whose smooth, wide tarmac glides through lush agricultural valleys, passing waterfalls and farmstays, for 40km all the way to Quế Phong town (also known as Kim Sơn) and the intersection at Tiền Phong (both towns have a couple of decent hotels, if you need them). From Tiền Phong an optional detour to remote Thác 7 Tầng waterfall is fun if you have the time.
---
---
---
As you continue due southeast on road QL48A, the high peaks begin to give way to flat river plains and farmland enclosed by a ring of limestone pillars. Take a detour to Hoa Tiến village where several of the wooden stilt houses operate as homestays. The village is close to an attractive river surrounded by glimmering rice paddies which are irrigated by bamboo waterwheels dotted along the riverbanks. It's very pretty and most of the homestays can arrange short boat trips on the river and walks into the fields. Hoa Tiến is also a good base from which to explore the easily accessible limestone caves of Hang Bua and Hang Thẩm Ồm, reached by paved backroads through picturesque countryside. Entrance to both caves is free. Hang Bua is relatively large with impressive formations inside; Hang Thẩm Ồm is smaller and difficult to find (it's also very dark: bring a flashlight), but much more of an adventure. If you don't fancy sleeping at one of the homestays in Hoa Tiến, a good alternative is to continue 10km south to Qùy Châu town where Hải Thuyên Hotel is a comfortable option for a night.
---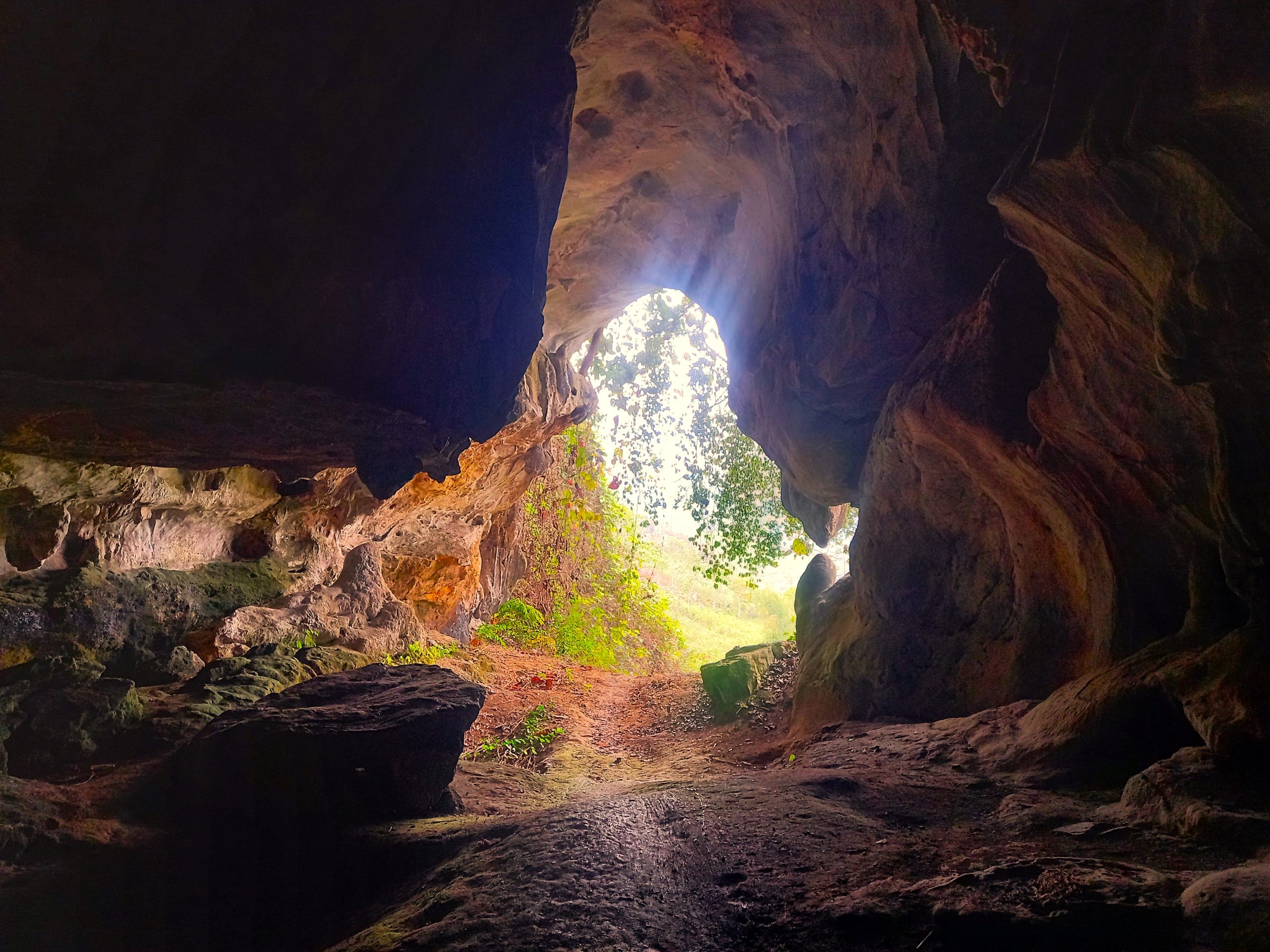 ---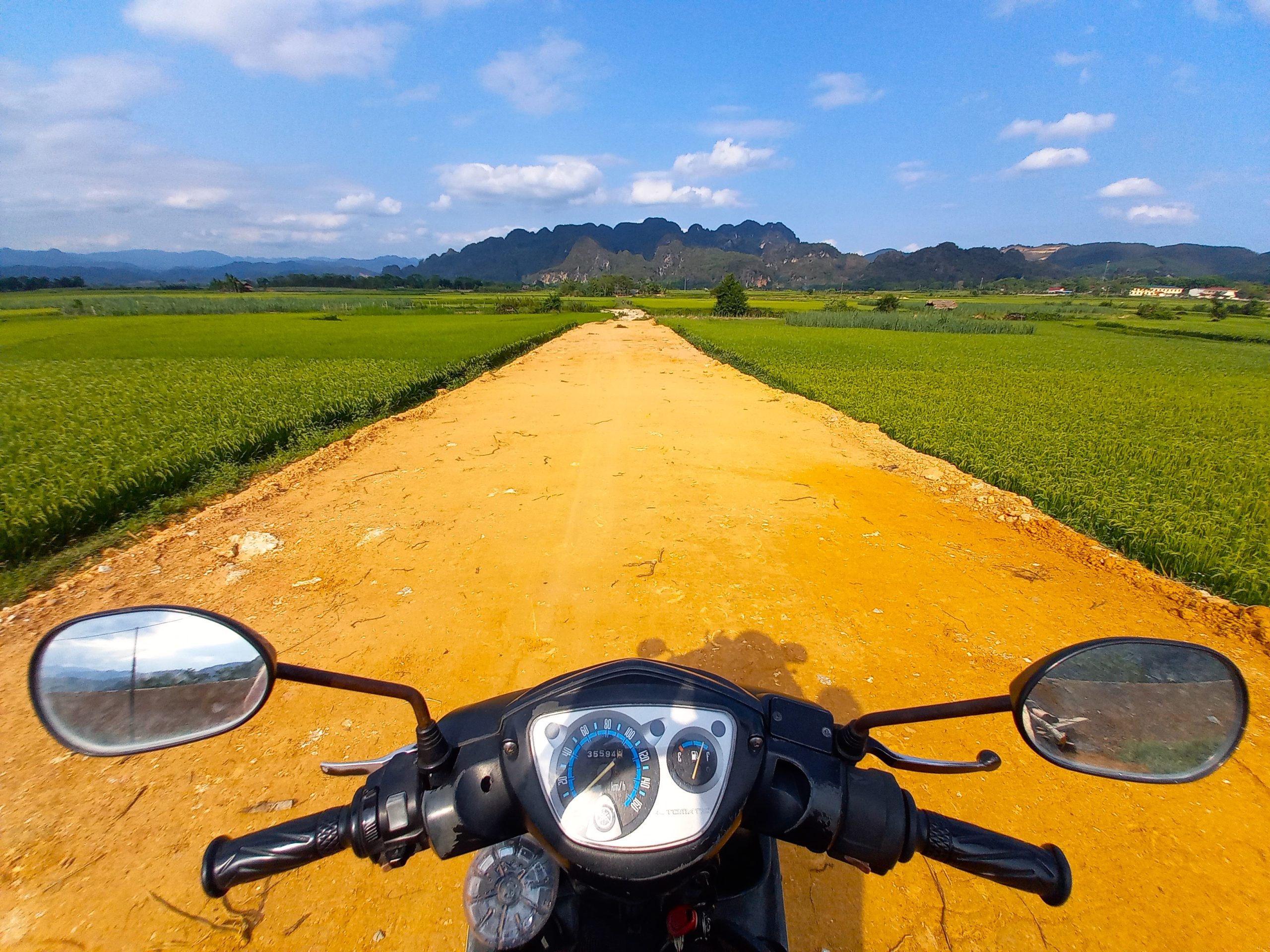 ---
Section 4:
Qùy Châu→Qùy Hợp→Tân Kỳ→Cửa Lò | 180km
[View Map]
The last leg of the Mường Lống Loop heads south from Qùy Châu on DT544, a twisting rural backroad leading through pleasant scenery all the way to Qùy Hợp town. A centre for quarrying and heavy industry, Qùy Hợp is surprisingly large and busy, with good hotels and lots of food, but it's not really a place to stay for long. Continue due south on road QL48D through more lush and increasingly lowland scenery. About halfway to Tân Kỳ there's an optional detour on a small road to the spectacular Thác Hồng Sơn – well worth a visit if you have time. Otherwise, stay on QL48D down to the Hiếu River valley which, although pretty, is blighted by trucks, dust and industry. The town of Tân Kỳ has a couple of good hotels and the KM0 Monument, which marks the beginning of the legendary Ho Chi Minh Trail, a supply route for troops and military materiel from north to south Vietnam during the war in the 1960s and 70s.
---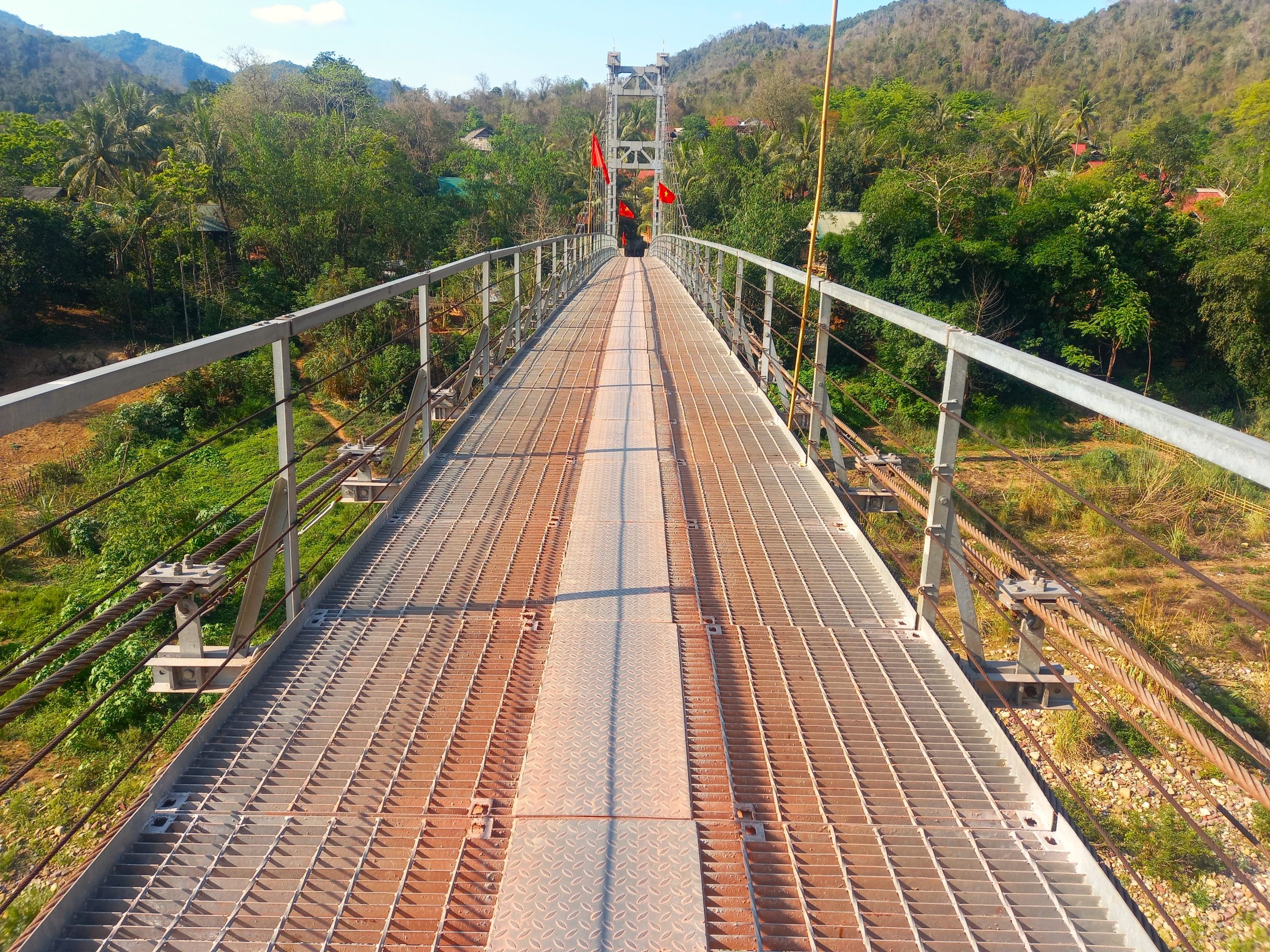 ---
---
From Tân Kỳ several roads lead east, becoming increasingly urban, until finally hitting the ocean at a barren, rocky headland. From here, it's possible to wind your way on coast roads all the way south to the long, wide, sandy beach of Cửa Lò. There's plenty of accommodation – resorts, hotels and guest houses – along the oceanfront in which to spend your last night by the beach, swimming in the sea, drinking a cocktail or two, and feasting on a seafood dinner. To complete the loop, Vinh is just a 30-minute ride southwest of Cửa Lò beach.
---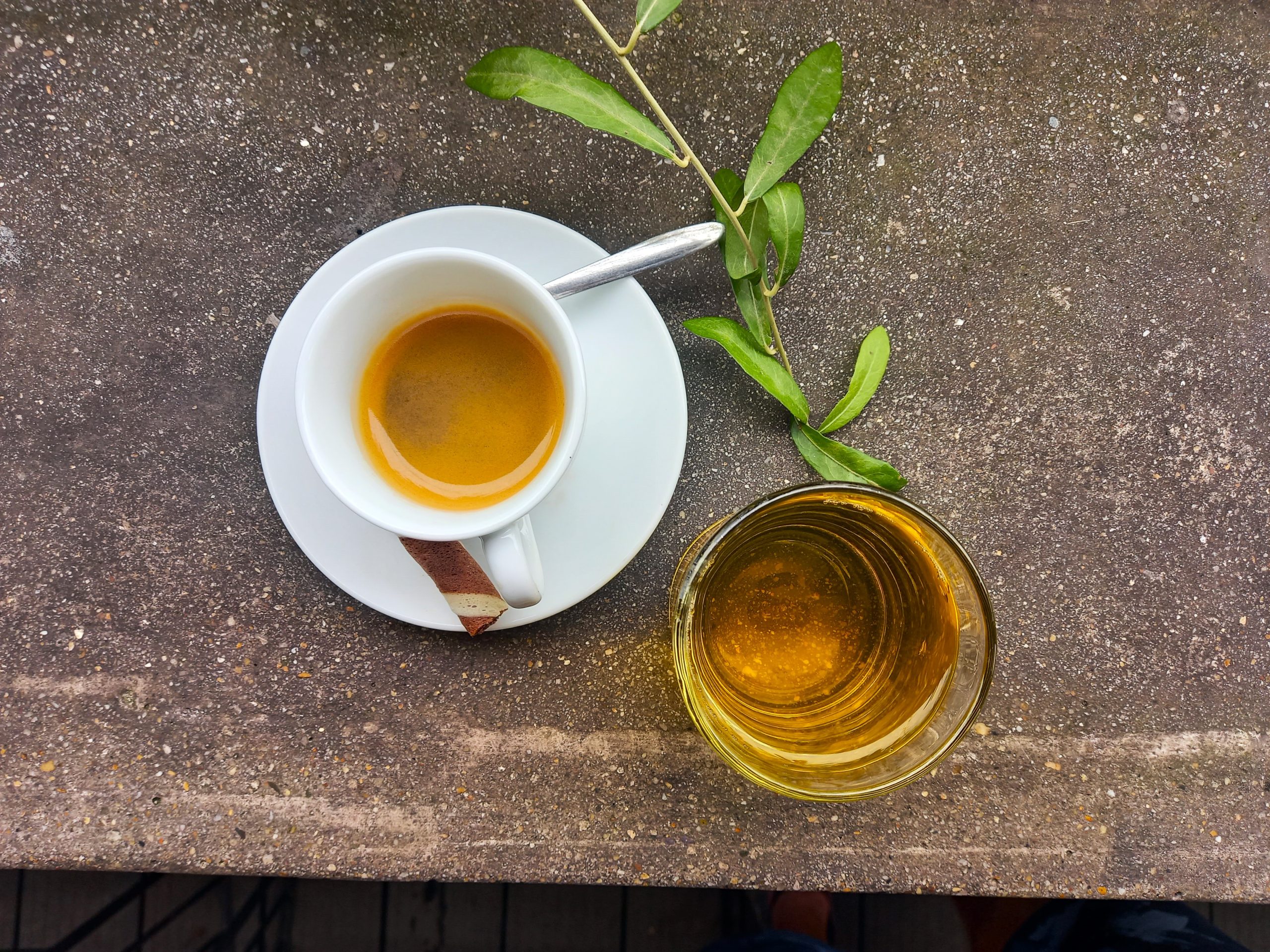 ---
*Disclosure: I never receive payment for anything I write: my content is always free and independent. I've written this guide because I want to: I like this route and I want my readers to know about it. For more details, see my Disclosure & Disclaimer statements and my About Page
RELATED ROUTES

:
---