Last updated May 2022 | Words and photos by Vietnam Coracle
Welcome to my About Page. On this page I introduce myself and my website in detail: who I am, what I do, why I do it, what Vietnam Coracle is and how this website works. Please read this page to better understand the motivation and ethos behind Vietnam Coracle and how to get the most out of using it:
---
---
ABOUT:

ME

&

THE TEAM
About Me: I'm Tom. I've lived, travelled and worked in Vietnam since 2005 and I love it here. Born in London, I was lucky enough to travel abroad from an early age – my first visit to Vietnam was in 1999, age 17. But now, whenever I have the opportunity to make a trip somewhere, I rarely look beyond Vietnam's borders. For me, everything I want from a travel destination – landscape, food, people, history, culture, adventure, romance – I can find here.
I left London when I was 22 years old and moved to Vietnam to live, work and travel. In 2012, I started Vietnam Coracle as a way to express my experiences in Vietnam and communicate my feelings about the country through words, images and film. For 10 years, between 2012 and 2022, I was the sole author and content creator for Vietnam Coracle, researching and producing hundreds of guides, articles and reviews, taking and editing thousands of photographs and dozens of short films. In May, 2022, I launched Contributing Writers for Vietnam Coracle: a team of people with years of experience living, travelling and working in Vietnam, who contribute written content to the site, as well as me.
Over the years, I've travelled to every province in Vietnam and covered over 225,000km on my motorbike, Stavros. However, I don't claim to be an 'expert' on Vietnam or to know more about its food, history, roads, landscape, accommodation and culture than anyone else. But I do have a genuine passion for all of the above: I pursue them all with purpose and I'm highly motivated to present them to the best of my ability on this website. This has been my primary occupation for almost a decade, and I intend to continue.
Relatively camera-shy, I prefer to point my lens at Vietnam rather than at myself. For this reason, there aren't many photos of me on Vietnam Coracle, and even those there are, I usually have my back to the camera or am hidden by a hat or sunglasses, as below. Although Vietnam Coracle is deeply personal – my opinions, character and personality run through all the content – the main focus of this website is Vietnam, not me.
*If you'd like to learn more about me & my website, please read this article or this interview or listen to this podcast
---
Introducing Ben: I met Ben in 2019 and he's been doing excellent work on Vietnam Coracle ever since. Ben initially contacted me through the site and we met for coffee. Ben is a web developer; I, on the other hand, am not particularly tech-savvy. As Vietnam Coracle has grown, I've become increasingly aware of how my lack of ability in this field limits what I'm able to do and, in some cases, has a detrimental impact on the site and readers' experience of it. Moreover, there have always been things I wanted to do with the site, but couldn't due to my lack of computer skills. Thankfully, Ben has a distinguished career in tech and knows all the mysteries and alchemy involved in web developing: everything that's incomprehensible to me is terra firma for Ben.
We began working together on various tech issues on the site. Gradually, the projects became bigger, more challenging and complex. Much of Ben's significant input may go unnoticed by readers of this site, because it's in the background. But, Ben's biggest project to date is very visible indeed. Almost a year in the making, Ben has completely redesigned the layout of Vietnam Coracle. From July, 2021, the way this website looks, feels and is organized is largely down to Ben's tech wizardry. For my part, I'm hugely grateful for all the work, time and effort Ben has put into Vietnam Coracle. But, more than that, I'm happy to have Ben as a friend: he's good company and we've been on several memorable trips together. Here's Ben in his own words:
"I'm a web developer and designer from the great state of Maine in the USA. After a few years of honing my IT talent working in the Bay Area tech industry, I decided to finally chase my dream of living abroad, so I left most of my belongings in my aunt's attic and then hopped on a one-way flight to Seoul in January of 2017. A year later, I found myself in Saigon where everything just clicked. Being a digital nomad gives me the superpower to choose where I live, and I chose Vietnam. I love it here! Independent travel has always been my favorite way to discover new places, so it was inevitable that I would find Vietnam Coracle. The first guide I ever followed was the Tet Classic, and I have been addicted to seeing this country on two wheels ever since."
---
Introducing Contributing Writers: In May, 2022, I introduced a new team of writers on Vietnam Coracle. These are people I know, respect and admire: they're travellers, writers and photographers with years of experience living, working and exploring Vietnam. They share my love of the country and passion for communicating it via words, photos and film. Specializing in different regions and aspects of Vietnam, together we'll contribute to Vietnam Coracle so that others can experience (and love) the country as we all do. Find out more about who the contributing writers are and how it works on this page.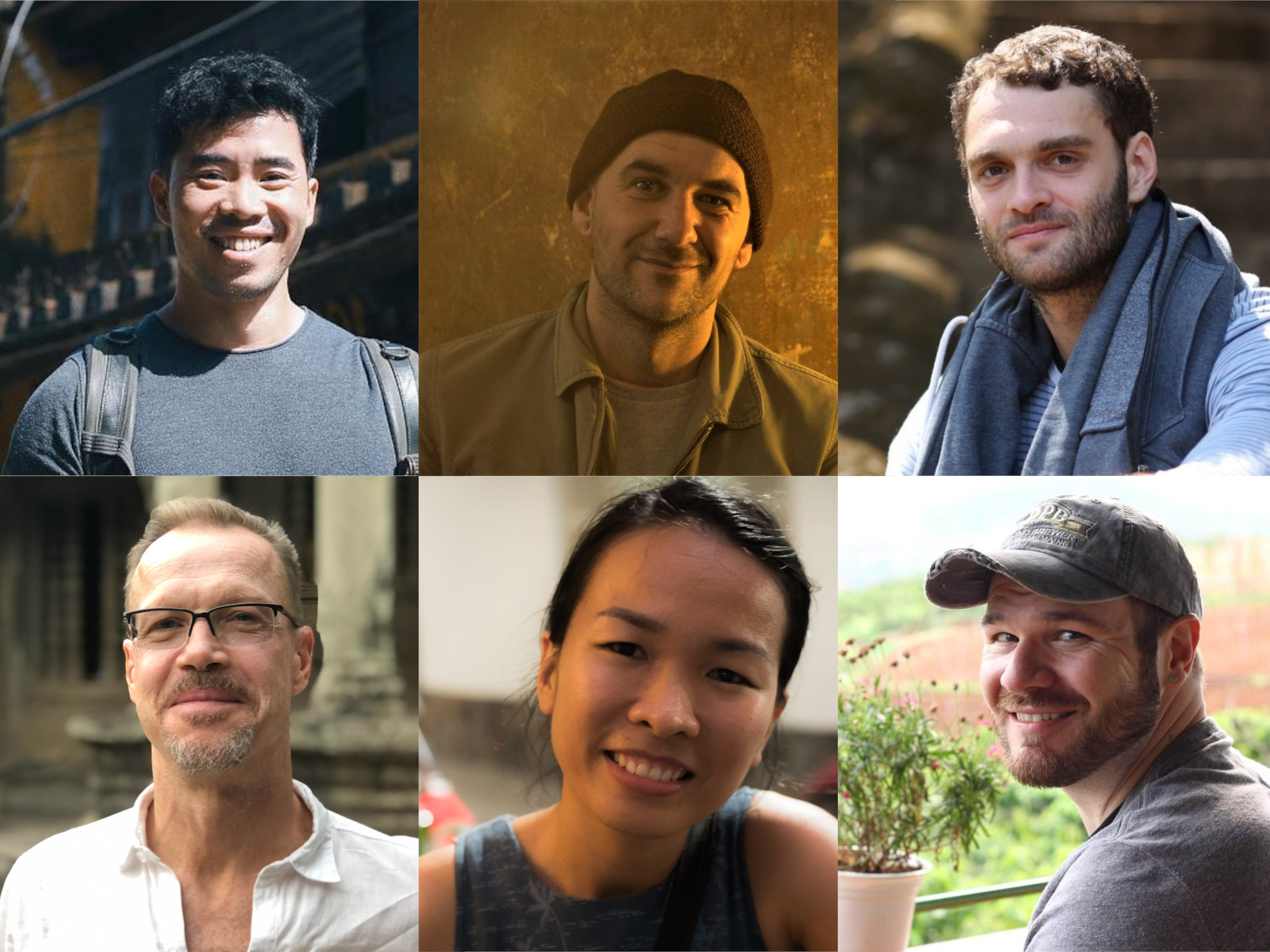 ---
ABOUT:

VIETNAM CORACLE
Since I have a lot to say about my website, please click an item below to read more about it:
[Back]
---
What is a Coracle? The coracle is an icon of Vietnam. These little woven 'basket boats' are seen all along the nation's coastline, used by fishermen to transport their catch from the boats to the beaches. As an object, coracles are symmetrical and serene, beautiful and recognizable. Coracles float and move wherever they like: they have no bow or stern. I like to think of the coracle as a metaphor for freedom of movement and independent travel. In addition to these attributes, I like the sound of the word – coracle – it's graceful, fluid, and a play on 'oracle': a dispenser of advice. However, like many aspects of traditional Vietnamese culture, woven coracles are an increasingly rare sight in Vietnam today; most fishing communities now preferring the much more durable, watertight, easier and cheaper to produce plastic coracles.
[Back]
---
What is Vietnam Coracle? Vietnam Coracle is a free, independent, online travel resource for Vietnam. Frustrated by meeting people who had come to Vietnam – either to travel or to live – and left disappointed, I created Vietnam Coracle in 2012 as a way to communicate and share the experiences I've had in this country and what I love about it. This website is my way of making sure that, for anyone with a sense of adventure and an open mind, Vietnam doesn't pass you by.
Vietnam Coracle is aimed specifically at independent travellers: people who want to explore Vietnam for themselves and avoid package tours. This website features extensive guides to destinations, food and drink, transportation, motorbike routes, and accommodation throughout the country, as well as long-form articles, descriptive writing pieces and interviews about cultural, historical and environmental topics, and short films. My guides include annotated maps, directions, contact details, travel information, hotel reviews, dining recommendations – everything you need to experience the places I write about for yourselves, without having to join a tour.
All the content on this website is 100% independent: written, researched, illustrated, and experienced by me or the contributing writers. If it's on Vietnam Coracle then, by definition, we've been there and done it. Every guide and article is personally researched and based on decades of travelling, exploring, living, working and studying in Vietnam. Over the years, I've covered over 225,000km on my motorbike and visited all 63 provinces in Vietnam. The Vietnam Coracle archives currently hold over 300 free-to-access guides, articles, reviews and more. I hope this resource will help visitors explore Vietnam and enjoy the country as much as I and the rest of the Vietnam Coracle team do.
[Back]
---
This is Personal: Vietnam Coracle is a deeply personal view of Vietnam: I write about the things that I love and the topics that interest me. I don't let Google rankings or social media shares dictate what I choose to cover in my guides and articles. Rather, I choose to write about whatever fascinates me, excites me, inspires me, or concerns me; whatever parts of the country I think deserve more attention from visitors; whatever dining experiences I think people should try: whatever I consider worthy of my time and effort to research and write, and worthy of travellers' time and effort to pursue. (The same goes for the contributing writers.) In general, I tend to prefer off-the-beaten-path destinations and activities to well-trodden or touristy ones. This is partly because the latter are well-covered by other resources, and partly because, in my experience, the further you get from popular destinations in Vietnam, the better and more memorable your experience will be. If and when I write about a popular place, I usually focus on a specific aspect of it which appeals to me.
[Back]
---
I am Independent: Vietnam Coracle is free-to-read and totally independent. I am the founder and primary content creator for this website, and I finance all my own projects. The same is true of the contributing writers. There's absolutely no sponsored content, no paid reviews, no paywalls, no algorithm-based advertising, and I've never paid to promote this site in any way. Vietnam Coracle has occupied the majority of my time for a decade. I produce all content for Vietnam Coracle to the best of my ability and as far as my time and finances allow. No one tells me what to write about or how to write about it. This is something that's increasingly rare in the world of online travel content, and that's why it's precious. I want to keep it that way: 100% independent and free.
[Back]
---
I'm not an Influencer: These days, so many travel blogs, vlogs, online travel guides and review sites are poorly researched and algorithm-based, or just regurgitated content aimed solely at generating traffic, ranking high in Google search results, and accumulating advertising revenue. So-called online travel advice is littered with influencers whose content often amounts to nothing more than paid posts and online marketing. I consider Vietnam Coracle the antithesis of this and I define myself and my website in opposition to this: I am not an influencer. I never receive payment for anything I write. All my guides and reviews are independently researched and financed. I never receive freebies of any sort in exchange for positive reviews or listings. I only write about places I've personally visited. There's no sponsored content. No paid marketing. No random Google Ads. I've never paid to promote my website – any momentum, popularity, or readership it's gained has been entirely through word of mouth, whether in person or online. Again, no one tells me what to write about or how to write about it.
[Back]
---
Readers can Support Vietnam Coracle: If you enjoy this website and the work I do, please support Vietnam Coracle. There are 7 ways to do this:
[Back]
---
Ratings & Reviews: As you read and use this website, you'll begin to get a sense of what my general tastes and standards are for accommodation, dining, and destinations. I have no fixed criteria for ratings and reviews: my assessments are entirely subjective. I review all standards of accommodation, dining, and transportation on this website – budget, mid-range and luxury are all covered. In many cases, I enjoy staying at cheap, local guesthouses as much as I do fancy, 5-star resorts; and I enjoy one-dollar rice lunches on the streetside as much as I do expensive cocktails at a rooftop bar. However, I always judge a place based on my own expectations of value for money. If, for example, a $200-a-night resort offers good but not excellent accommodation and service, then I will rate the $10-a-night, friendly, family-run guesthouse next door more highly.
Likewise, when it comes to dining in Vietnam, a good meal is about more than just the quality of the food: a confluence of physical surroundings, ambience and food is what constitutes a good meal for me. Since street food is so good and so ubiquitous in Vietnam, the kind of place that's most likely to meet the above criteria is not an indoor, quiet, sterile, restaurant environment, but an outdoor, busy, messy, noisy and delicious place on the sidewalk.
[Back]
---
Accuracy & Updates: I do my best to make sure that all the information in my guides and reviews is accurate at the time of writing and publication. But, such is the pace of change in Vietnam, some details are bound to be out of date by the time you read them. Always check the date of publication/latest update at the top of the guide you're reading to gauge the accuracy of the information, and adjust your expectations accordingly. In addition, check the comments section at the bottom of the page to find any updates that readers have contributed.
Please bear in mind that my travel guides cover hundreds of destinations, and my motorbike routes cover tens of thousands of kilometres of road, across the entire nation. The more content I produce, the more difficult it is to keep information up to date. I encourage readers to let me know of any new developments or changes they encounter while travelling, so I can keep my content as current as possible. Readers can either comment at the bottom of my posts or email me with information. Your input is a great help to me and other travellers who use this website. However, before commenting or emailing, please read my Updates & Accuracy Page.
Finally, this website is a very personal view of Vietnam. I, like everyone else, am a work in progress; in a constant state of becoming. I change. My values, ideas and opinions change. Thus, some views I've expressed in past articles, guides or reviews may not necessarily be representative of my opinions in the present.
---
ABOUT:

MY CATEGORIES
All content on Vietnam Coracle is organized into 4 main categories, each of which has multiple sub-categories. Below I've written a brief overview of the 4 main categories:
---
Category: Destinations
My Destinations Category features extensive, long-form travel guides to some of my favourite places to visit throughout Vietnam: beaches, mountains, islands, cities, cultural and historical sites, and much more. My guides cover the entire nation: north, south, east, and west. As mentioned earlier on this page, I tend to prefer new, emerging or neglected destinations rather than highly popular (and crowded) ones. This is reflected in the destinations I choose to write about, many of which are relatively off-the-beaten-path. However, I do also cover some destinations that are very much on the established tourist trail. Also included in my Destinations Category are in-depth guides to transportation: train routes, ferry routes, useful bus services and urban transport, as well as hiking routes and do-it-yourself walking tours.
In addition to these, my Destinations Category features articles on aspects of Vietnamese life and culture, reading lists, interviews, descriptive writing pieces, nature and the environment, travellers' resources, short films and more. The scope and variety of content in my Destinations Category is broadening all the time: I have a wide range of interests and many more ideas for new content than I can possibly keep up with. In order to get the most out of my Destinations Category, browse the content using the subcategories or explore using my Destinations Map. If you can't find what you're looking for, type the key words into the search box in the top right corner of any Vietnam Coracle page.
---
Category: Motorbike Guides

I believe that a motorbike road trip through Vietnam is one of the most rewarding travel experiences you can have anywhere in the world. Few things compare to the feeling of freedom and excitement you get when starting out early in the morning on the open road. The motorbike is the most popular mode of transportation in Vietnam, and there's no better way to see the country. Over the years, my motorbike, Stavros, has taken me to all of Vietnam's 63 provinces, covering over 225,000km. Having your own two wheels gives you unparalleled access to Vietnam's landscapes and cities. You won't be restricted by bus, plane or train routes: the whole country is open to adventure. My Motorbike Guides Category outlines great rides and exciting routes throughout the country: from mountainous northern routes to coastal southern routes, from short back-road jaunts to epic south-to-north adventures. All my Motorbike Guides include detailed route maps, information about things to see, places to stay and eat along the way. With my Motorbike Guides you can do it all independently, without joining a tour: a real adventure.
Don't be put off by the chaotic traffic in Hanoi and Saigon (Ho Chi Minh City): once you're out of these cities the traffic is much lighter. In general, my motorbike routes try to stay on smaller, quieter, paved roads as much as possible. Nevertheless, sometimes busy highways or muddy tracks can't be avoided. These roads can be dangerous, but, with common sense and careful driving, you'll be fine. My Motorbike Guides Category also includes multiple resources for riders, such as expenses, riding equipment, and how to transport your motorbike on trains, buses and boats within Vietnam. To find the route you're looking for use the subcategories or browse using my Motorbike Guides Map.
---
Category: Hotel Reviews
One of the things that has always excited me about travelling is the prospect of stumbling upon, and staying in, great-value accommodation. Whether it's a dorm bed for a couple of dollars in a cool hostel in a city centre, an immaculately clean, family-run guesthouse in an off-the-beaten-track location, a mid-range hotel in a fabulous position, or a 5-star resort with exquisite attention to detail, I love them all and I review them all on Vietnam Coracle. All my accommodation reviews are detailed, long-form, independently researched and financed – I never receive freebies or payment of any sort in exchange for positive reviews or listings. My Hotel Reviews Category features dozens of illustrated reviews of places to stay, so you can find the perfect hotel, resort, homestay, guesthouse or campsite to suit your tastes, needs and budget. From wild camping in the Central Highlands to luxurious, modern, minimalist-chic beach resorts on the south-central coast, from homestays on lakes, rivers and in the mountains to boutique hotels above the rice paddies, my Hotel Reviews Category covers the whole country and all price ranges. Use the subcategories to explore my Hotel Reviews archive or browse using my Hotel Reviews Map.
---
Category: Food & Drink
Food and drink should be a highlight of any visit to Vietnam. Yet many travellers return home underwhelmed by their culinary experience of the country. This is partly due to Vietnamese restaurants catering to foreign tourists – these places are more likely to offer the idea of Vietnamese food than the real thing. But it's also partly due to a lack of adventurousness on the part of travellers. Come to Vietnam with an open mind and an open palate, avoid tourist restaurants and English-language menus, and you're sure to fall for Vietnam's marvellous cuisine and culinary culture. My Food & Drink Category features guides that will help to give you the confidence to go out and eat like a local. Vietnamese cuisine is complex and eclectic. Some dishes can be a shock to foreign palates, but others are much easier to get to grips with. It took me a long time to become familiar and comfortable with the Vietnamese flavour spectrum. But, once I learned to trust the local palate, a whole new and delicious world opened up to me.
In the big cities, the food and drink scene is changing and evolving all the time: there are smarter, more sophisticated restaurants and bars, many offering Asian-Western fusion cuisine. But I prefer old-school, local, family-run, informal, street-level dining experiences. In Vietnam, it's often the most casual, run-down looking establishments that serve the best food: follow the crowds, not the décor. Vietnam is a nation of cafes and bars. The coffee culture and bar scene is burgeoning and exciting, as a new, young, creative generation turns its attention to nights out and having fun. Explore my culinary guides using the subcategories or my Food & Drink Map.
---
ABOUT:

VIETNAM
Vietnam is an exciting place to be at this point in time. The country is undergoing huge transformations in almost all aspects of its society and culture: from economics to eating habits, from religion to relationships, from family to foreign policy. For the traveller, tourism is in the perfect phase of transition: infrastructure is developed enough to allow access to practically all regions of the country, but undeveloped enough to make off-the-beaten-track experiences a daily occurrence, should you seek them out. But, with the current pace of change, some things – unspoiled islands, historic buildings, local eating houses – are bound to disappear forever. Don't wait; visit now, before those annoying people start saying, "You should have seen what this place was like five years ago."
Vietnam is moving, changing, shifting – you get a real sense of this as you travel around the nation. The population is young, dynamic, creative, optimistic and excited by the prospects of the future. It feels like this is Vietnam's time. Vietnamese people are often intensely proud of their culture, history and achievements, while also being extremely curious, open-minded and willing to learn about the rest of the world. Vietnam's economy is booming, consumerism is surging, foreign travel is increasingly common, and Vietnam is becoming a bigger, more influential power in the region and the world. But, with some of these changes come new and difficult problems: pollution and air-quality, especially in the big cities, is becoming a serious health risk to citizens; the natural environment has taken a pounding with the liftoff of the economy and the advent of tourism and development; and Vietnam's relationship with China is more complex and fragile than ever. Taken all together, Vietnam is a fascinating place to be right now: explore, enjoy, eat, ride, learn and love it.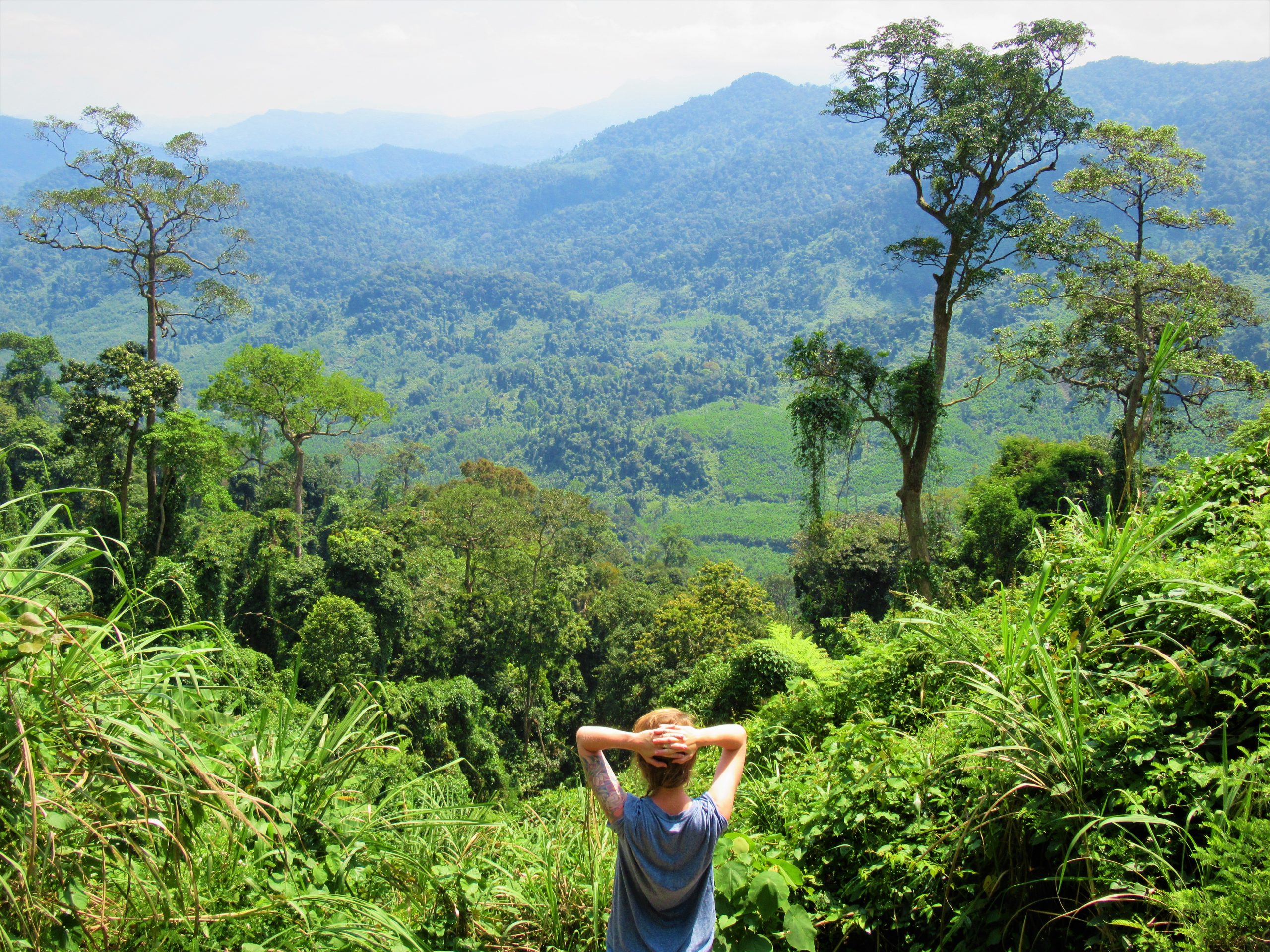 ---
ABOUT:

ADVERTISING
Vietnam Coracle is, and always will be, free and independent. As the website has grown, Vietnam Coracle has become a full-time occupation for me: I spend the majority of my time and money researching and producing new content, and maintaining the site. Therefore, it's necessary for me to generate some revenue from Vietnam Coracle. Rather than charging for access to my content, putting up paywalls for certain posts, writing sponsored content, or using Google Ads, I have chosen to make personally selected advertising available on my pages. This advertising is aimed at complementing my content, rather than distracting from it. The advertising banners you see on Vietnam Coracle are not random, algorithm-based ads served-up by Google. I only advertise products, companies and services that are relevant to my content and that I think will be useful to my readers, and, preferably, ones that I have personal experience of. I personally select and oversee the advertising that's allowed on my website. If you're interested in advertising your business, services, or products on Vietnam Coracle, please take a look at my Media Kit or email me: vietnamcoracle@gmail.com
Note: For details about other aspects of my website that may affect you, please read my Disclosure & Disclaimer statements and my Privacy Policy.
Thanks for reading!