First Published December 2019 | Words and photos by Vietnam Coracle
A meandering road trip in the cool, clear air, and vivid 'HD' colours of the Western Highlands, the Dak Nong Geopark↔Dong Nai River Motorbike Loop is packed with natural attractions and great riding roads. A huge swathe of land stretching to the Cambodian border, Vietnam's Western Highlands are mostly overlooked by travellers. But this region, with its rich, red soil, is an agricultural powerhouse, boasting big landscapes, wind-swept plateaus, huge skies, an excellent road network, and a real sense of scale, freedom, and adventure. The blood-red earth, nourished by ancient volcanic activity and old-growth forest, fuels the cultivation of cash crops, such as coffee, tea, cashews, and cassava, while the area's mineral resources attract investment in gigantic bauxite (aluminium) mines. Even with the encroachment of agriculture and industry, the Western Highlands still have a wild side, in the form of thundering waterfalls, big trees in shimmering jungles, placid lakes, national parks, and the two main features of this motorbike route: the rambling Dong Nai River and the recently formed Dak Nong Geopark. This is a sensory route, full of smells, sounds, sights and tastes: coffee blossom, blue skies, damp earth, wood smoke, rain, birdsong, running water, spices, and hot cups of locally-grown coffee.
[Back Top]
---
GUIDE:

DAK NONG GEOPARK

↔

DONG NAI RIVER

LOOP
---
This guide is a bit different from most of my other motorbike guides: Rather than writing a detailed description of the route, I've let my map and photos do most of the talking. However, I have written a few sections with general information about the route (see Contents below), including road conditions, weather, where to start/end, how to use the map, where to stay, and what to see. But the general idea of this guide is: trust the map, trust the route, trust the images, and trust your own sense of adventure. Do this and I'm confident the Dak Nong Geopark↔Dong Nai River Loop will be a rewarding experience, because this motorbike route is a lot of fun, easy to ride, packed with sights, and full of opportunities to get off the beaten track:
---
ROUTE MAP
Dak Nong Geopark↔Dong Nai River Loop
Blue line: main route | Red lines: side routes

View in a LARGER MAP
---
About this Route & Guide:
Below I've written a few brief paragraphs covering general details about the Dak Nong Geopark↔Dong Nai River Loop, such as road conditions, how to use the map, where to start/end the route, and how to extend it:
---
General Information: The Dak Nong Geopark↔Dong Nai River Loop covers well over 1,000km. On my map, I've outlined the main route in blue. In addition, I've marked several good side routes in red. You can pick and choose which roads to take, but, if time allows, I'd recommend riding as many of these routes as possible. Exploring this region by motorbike is such good fun and, although it's all fairly easy to ride and access, few other travellers bother to come here. However, note that it's not advisable to ride the red route north of Phuoc Long and into Bu Gia Map National Park, because this is a border region with Cambodia and you're almost certain to be stopped and turned away by officials. Also, unless you have a suitable motorbike and off-road experience, don't attempt the red route along the north shore of Tri An Lake, because this has some awful sections of muddy road. Other than that, give yourself plenty of time – at least a few days – and get lost on this fabulous route, enjoying the wide open spaces and big skies, basking in the light and cool temperatures, and eating up the miles on the roads of the Western Highlands.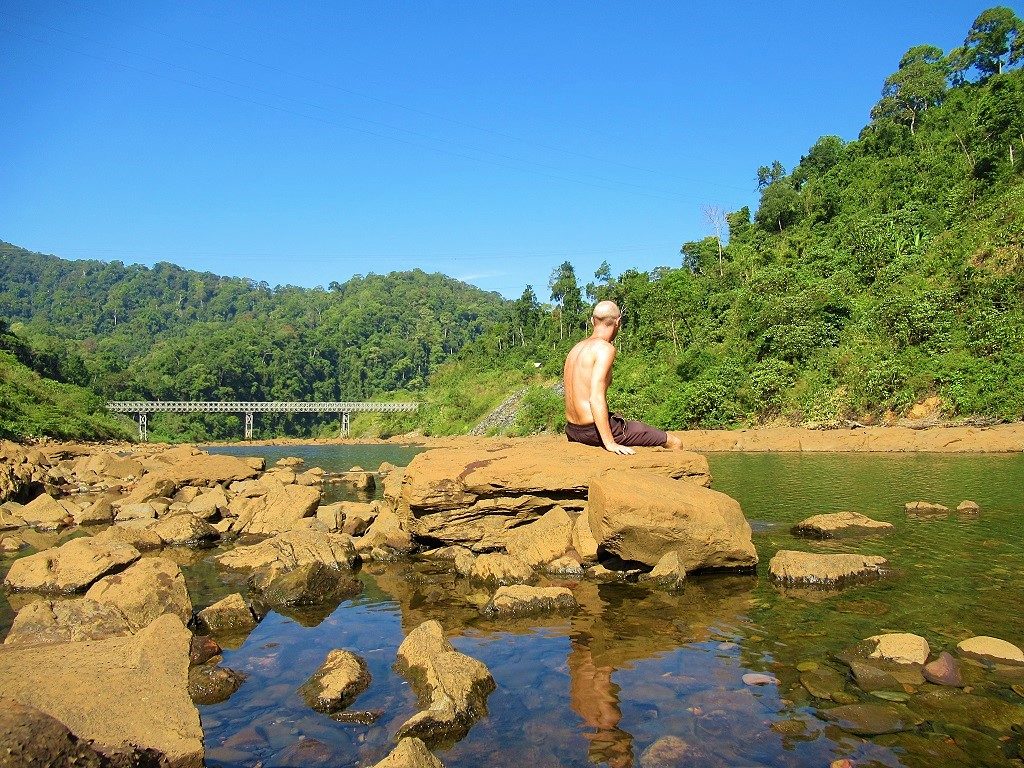 [Back]
---
Using the Map: I realize that, at first glance, my map may appear to be too 'busy'. But, zoom in on particular areas of the route and it will become much clearer. Or, you can control what you see on the map by choosing to hide or display different 'layers' of the map from the slide-out menu on the left side of the screen. For example, if you click on the layers titled 'Routes & Side Routes' and 'Accommodation, Food & Drink', then the map will only display these layers, while hiding the other layers, and so on.
[Back]
---
Road Conditions: In general, road conditions on the main route (the blue line) are very good: the vast majority of roads are paved; some are in excellent condition, others are a bit worn but are no hindrance to riders, while others are undergoing repairs in parts, but still pose no significant obstacle. On the side routes (the red lines), however, there are a few dirt sections, rough patches, and severely potholed parts. I've marked these as best I can on my map. But even these sections should be perfectly passable for most riders on most bikes, unless the weather has been particularly wet, in which case they may be best avoided. (As mentioned, don't attempt the red route along the north shore of Tri An Lake unless you have a suitable dirt bike, and don't ride the red route north of Phuoc Long into Bu Gia Map National Park, because the border police will likely turn you back.)
[Back]
---
Where to Start/End: This route can be ridden either as a loop or as a meandering one-way ride from A to B. There are several potential start/end points for the route. For example, you could start/end from Saigon, or Buon Ma Thuot, or Dalat. All of these are fine and all have good bus and air connections with most major domestic hubs. But, personally, I think the Dak Nong Geopark↔Dong Nai River route is best if you start from Saigon and follow it all the way to Buon Ma Thuot or Dalat, from where you can either put your motorbike on one of the many 'VIP' limousine buses back to Saigon (try Long Van for Buon Ma Thuot or Thanh Buoi for Dalat) or continue riding through the Central Highlands by connecting with the amazing Truong Son Dong Road heading north.
You can ride the Dak Nong Geopark↔Dong Nai River route in any direction and in whichever order you choose: there's no standard way to do it. However, part of the fun of this route is seeing, feeling, and smelling the changes as you ride from the big city (Saigon), into the industrial suburbs (Bien Hoa), out to the agricultural belt (Binh Duong Province), then the midlands (Binh Phuoc and Dong Nai provinces), and finally reaching the big landscapes of the highlands (Dak Nong, Dak Lak and Lam Dong provinces). It's a joy.
[Back]
---
Connecting Routes: The Dak Nong Geopark↔Dong Nai River Loop overlaps with several other routes that I've written guides to, and can be extended in various ways by connecting with other great roads in the area. In particular, the following guides are good extensions to the east of this route: Back Ways to Dalat | La Nga River & Thac Ba Waterfall | Binh Thuan Back-Roads. While the following guides make excellent extensions to the north of this route: Truong Son Dong Road | Ho Chi Minh Road (section 2 onwards). See Related Posts for more.
---
What to See & Do:
This route passes through a host of national parks, nature reserves, lakes, rivers, forests, archaeological sites, and extensive agricultural plantations, including cashew, coffee, tea, rubber, and passionfruit. I've marked many of these sights on my map. Of particular interest is the Dak Nong Geopark, which has only recently been created, and which is hoping to become part of the UNESCO Global Geoparks Network. This is an exciting development, since it could open Dak Nong Province (previously overlooked by the majority of travellers) to tourism. Local authorities have put a lot of thought into its development, including three routes through the region, all on good roads, all with good signage and information boards, all passing through volcanic landscape of geological importance and natural beauty, such as extinct volcanoes, rain-filled calderas, lava fields and lava tubes. Many of the points of interest in the Dak Nong Geopark are marked on my map, but if you'd like more details – including multiple pamphlets and maps – drop into the Dak Nong Geopark Information Centre in Gia Nghia.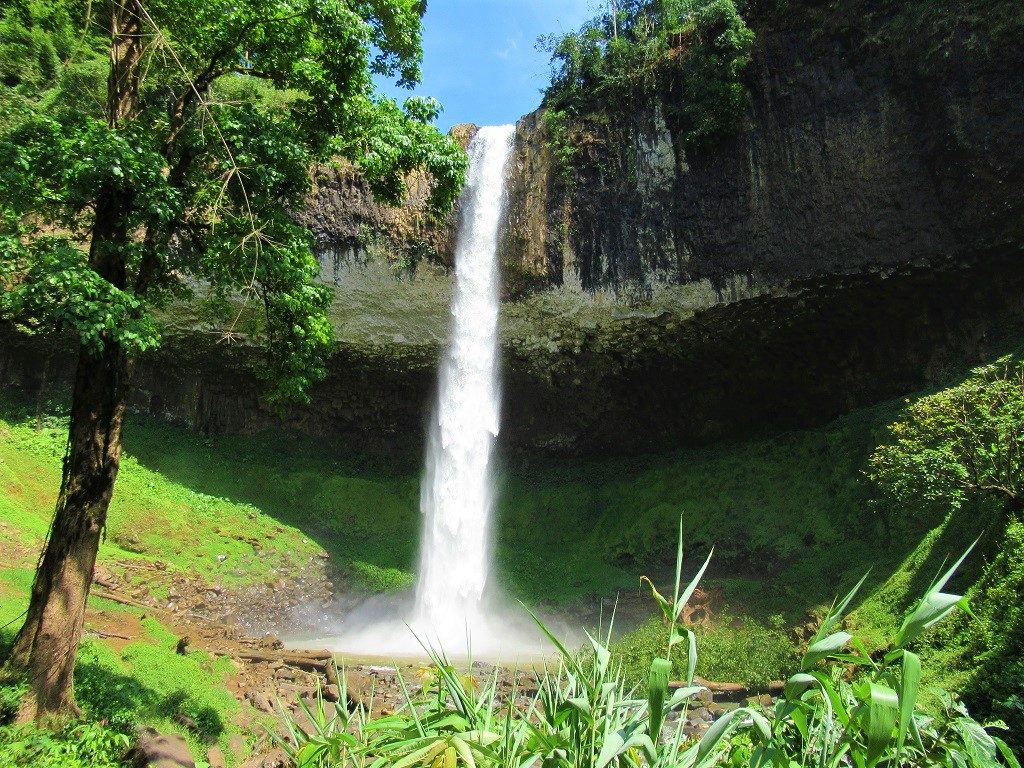 There are good waterfalls throughout the loop, many of which I've marked on my map. Perhaps the most impressive is Lieng Nung, near Gia Nghia. The Dong Nai River (which, at nearly 600km, is the longest river to be entirely located within Vietnam's borders) is a constant feature on this route. From the industrial sprawl of Bien Hoa (where its muddy waters flow wide and slow, with the consistency and colour of melted chocolate) to the gigantic dams in the highlands near the border of Dak Nong Province (where it runs swift and cold, the color of steel), the Dong Nai River curves its course through jungles and mountains, often intersecting and following this route. Ta Dung Lake, created by dams on the Dong Nai River, is an enormous body of water dotted with green islands. It's best seen from the cafes on the hill at the north of the lake, which boast spectacular views. Finally, Cat Tien National Park has long been a popular destination, with several hikes and wildlife viewing opportunities.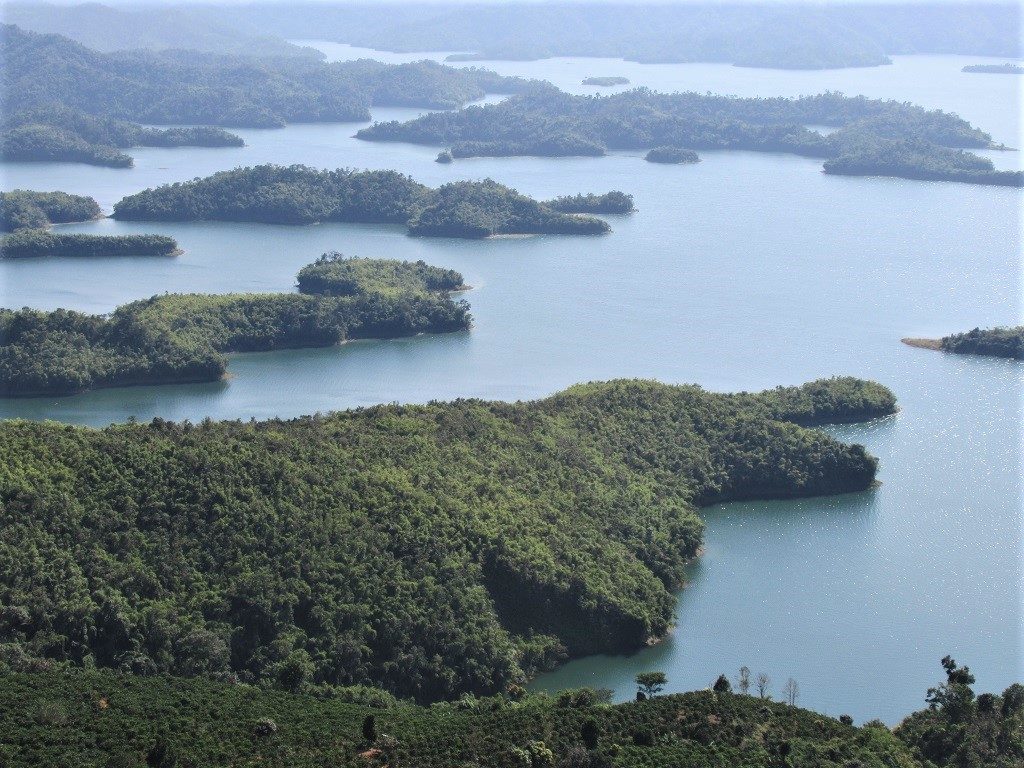 ---
Where to Stay, Eat & Drink:
Hotels, Guest Houses, Resorts & Camping: Throughout this route there are, as always, decent and inexpensive nhà nghỉ (local guest houses). Most of the villages, towns and cities marked on my map with a red pin have at least one or more nhà nghỉ. But there are also several excellent places to stay which are essentially destinations in themselves, worthy of a full day and a night. These include, Lak Tented Camp, Freedom Green Village, Ta Dung Top View Homestay, Forest Floor Lodge, Ivory Falls Villa, and Ba Dat Eco Homestay among others. I've marked all of these and many more accommodation options on my map with orange bed icons. There's also ample opportunity for 'wild camping' along this route, but, of course, you'd need to bring your own equipment with you and be sensible when choosing your campsite. Some official campgrounds, including around Ta Dung Lake, can be found here and there. [As always, you can support this website by booking your accommodation through the links provided in this guide and on my map.]
Food & Drink: There are good street food stalls, rice eateries, noodle shops, and local restaurants in all the villages, towns and cities throughout this loop. As ever, eating is a highlight of travelling in this region, and you certainly won't go hungry. If you're looking for cheap snacks, head to the markets: I've marked several on my map. Because most of this route is on the 'coffee belt', you'll find cafes everywhere you go. This is especially true the further north you travel on the route, as it enters the coffee growing plateaus where the lion's share of Vietnam's coffee is grown. Coffee culture is rich in Vietnam, but in the Tây Nguyên (Western Highlands) it's on another scale. These days, almost all villages have coffee shops with espresso machines using locally grown beans, and offering Vietnamese- or Italian-style brews. I was on a constant caffeine high while researching this route. Local beer can be found anywhere, but for cocktails and a more eclectic range of booze, you'll need to hit the bigger cities on the route: Buon Ma Thuot, for example, is hopping with hipster-style craft beer bars and cafes.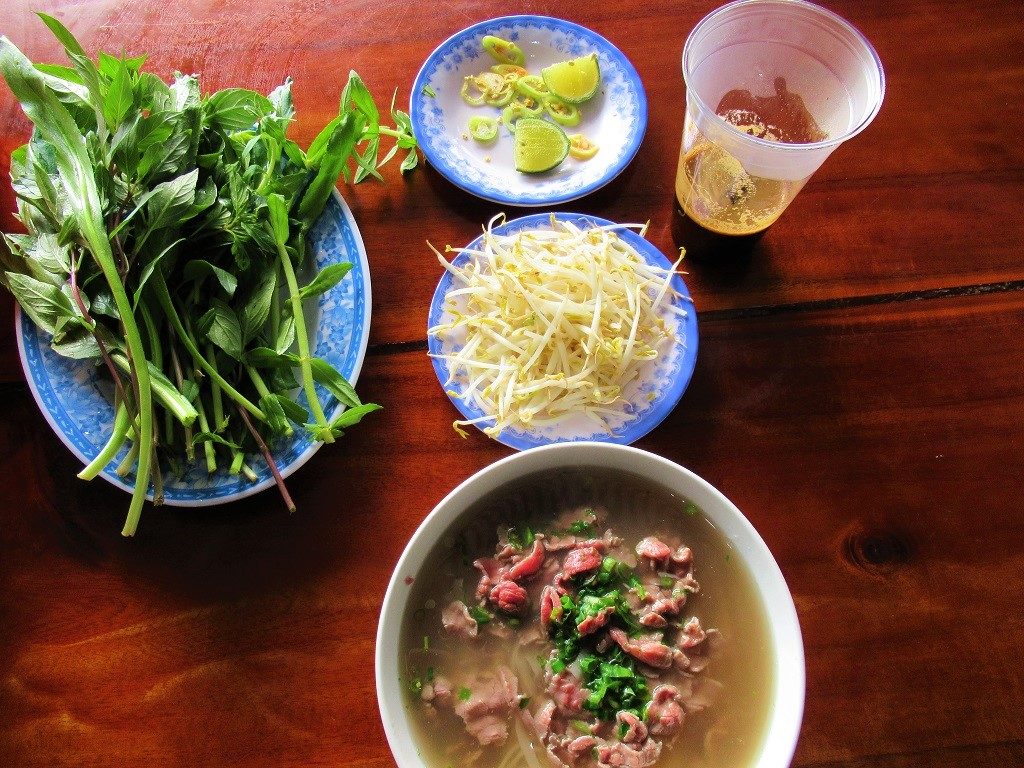 ---
Weather & When to Go:
The Dak Nong Geopark↔Dong Nai River Loop is great to ride at any time of year, but by far the best months are November to March. This is dry season, when the skies are blue, the air clear (warm during the days, cool during the nights), the light extraordinarily sharp, the coffee harvest in full swing, and the coffee blossoms in full bloom. It's magical. Other months are great too, but, if you're unlucky, rain and grey skies can really take the shine off any trip to the Western Highlands. Before setting off on this route, it's wise to check the forecast for the coming few days (the rain & thunder satellite view on Windy.com is a good resource).
Bear in mind that, because most of this route is in the Central Highlands (particularly the high plateaus of the Western Highlands), temperatures are generally 10-15°C cooler than in lowland and coastal regions of Vietnam. Add some rain and the windchill factor on a motorbike, and it can feel pretty cold at times. Come prepared: a pair of long pants, a sweater, a pair of trainers, and a rain suit should be enough for most people.
---
Image Gallery:
Below is a gallery with some 60 images from the Dak Nong Geopark↔Dong Nai River Loop. I've captioned each image, including links to my map, in order to show which part of the route the photo was taken:
---
---
---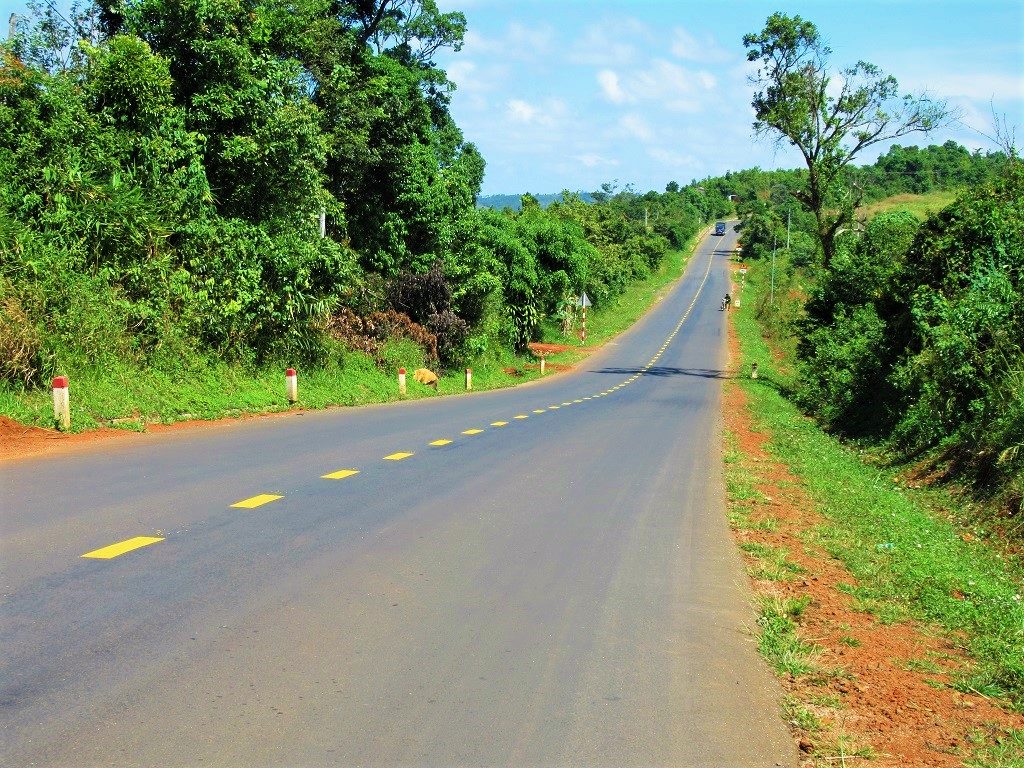 ---
---
---
---
---
---
---
---
---
---
---
---
---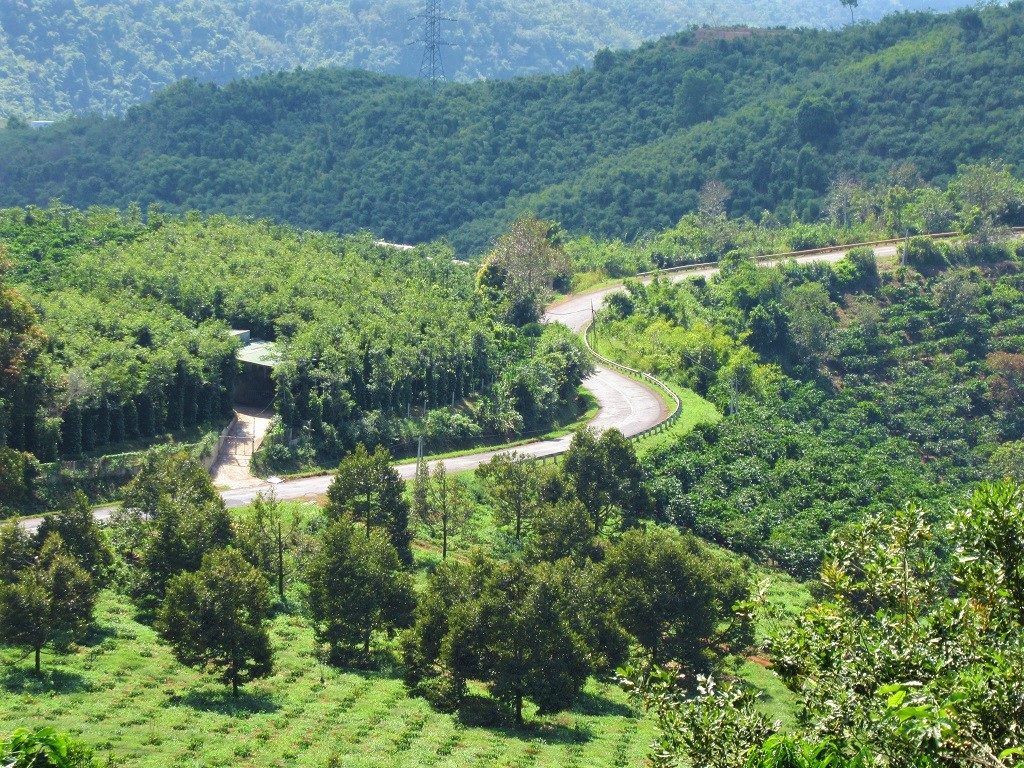 ---
---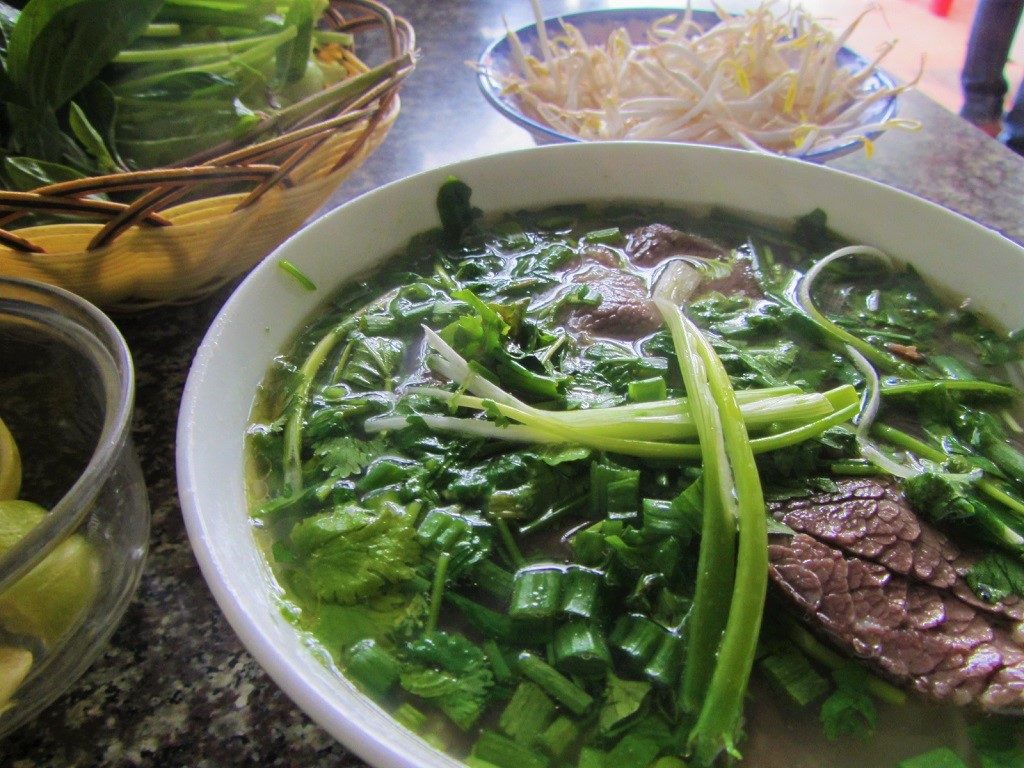 ---
---
---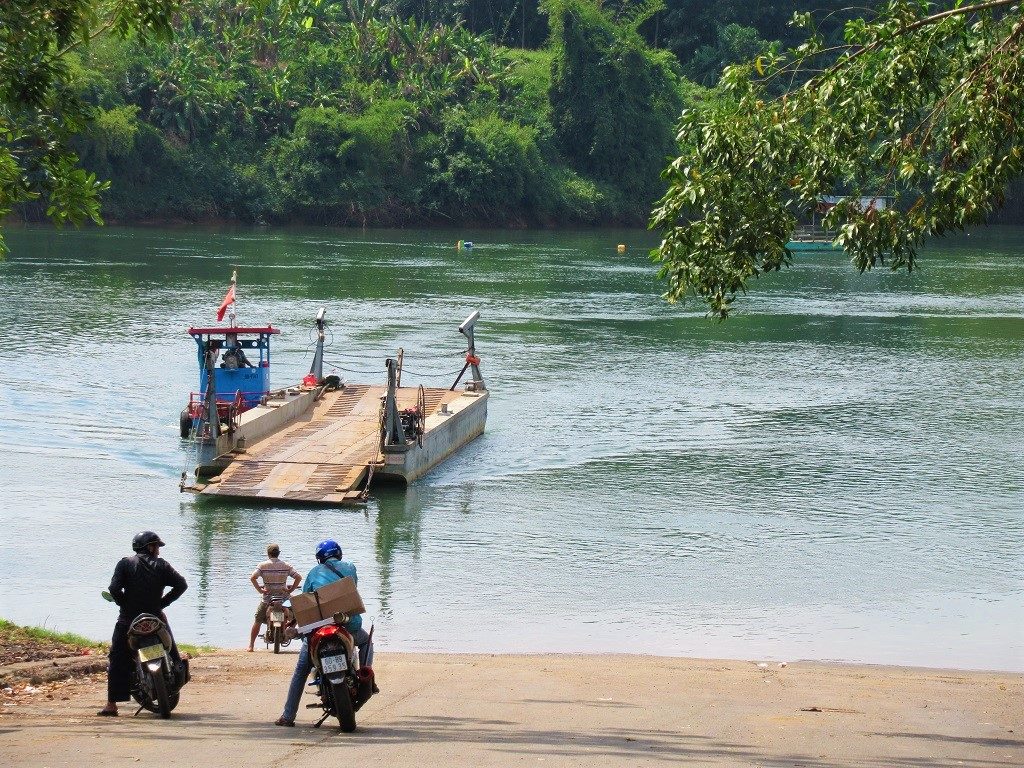 ---
---
---
---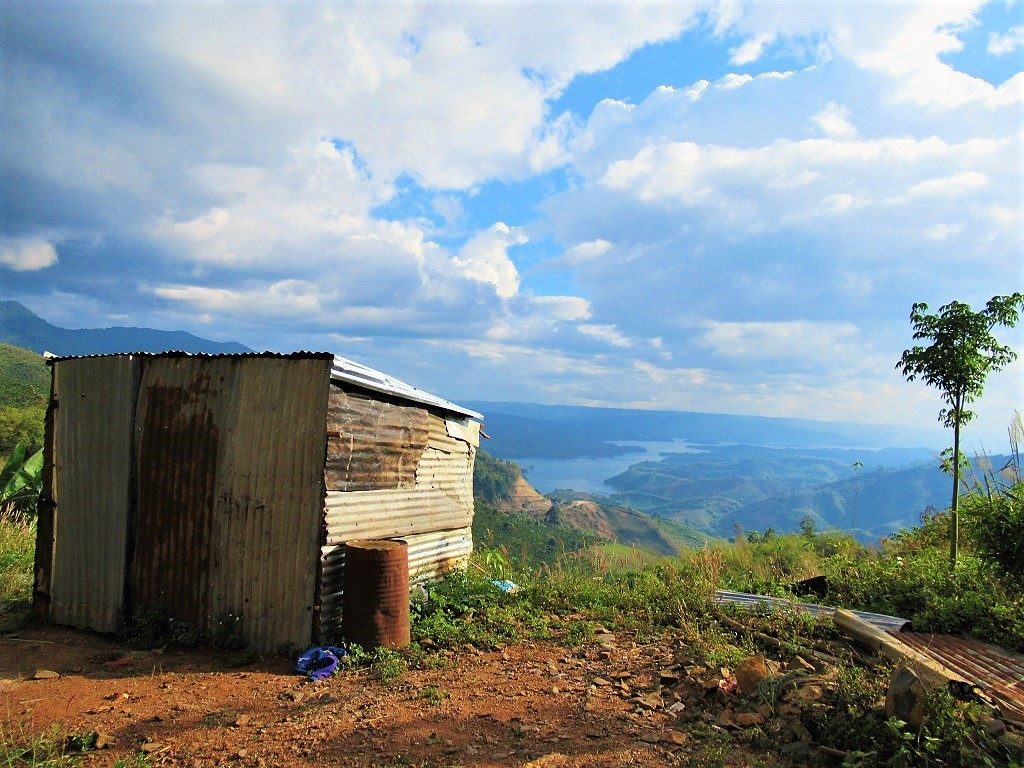 ---
---
---
---
---
---
---
---
---
---
---
---
---
---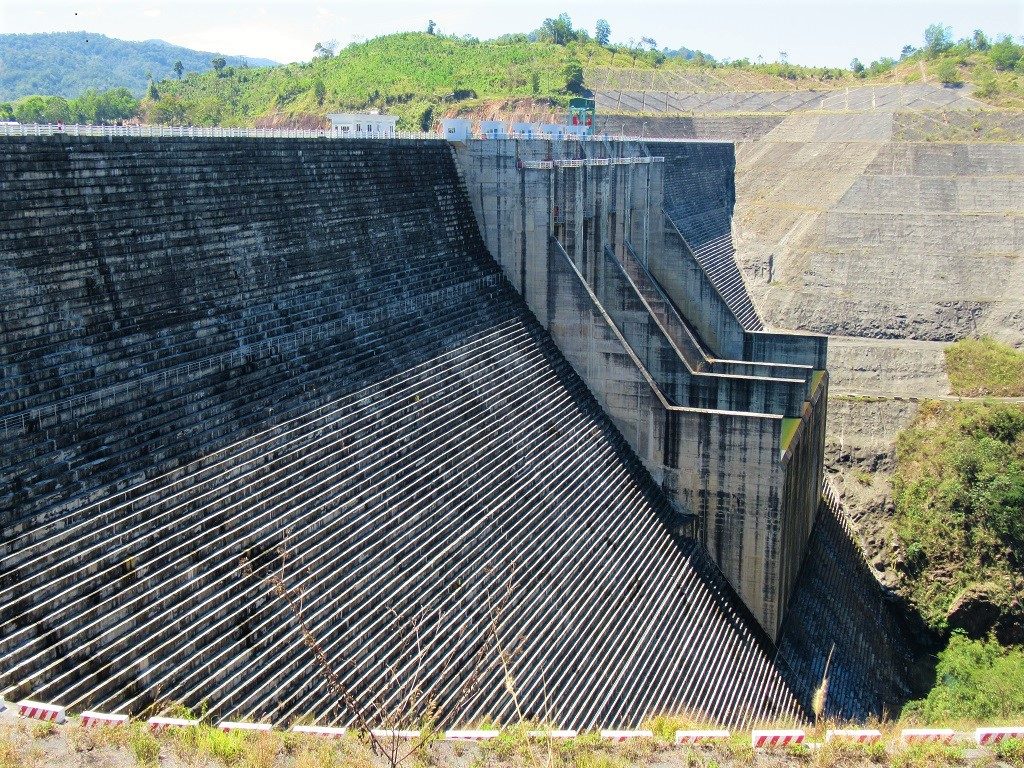 ---
---
---
---
---
---
---
---
---
---
---
---
---
---
---
---
---
---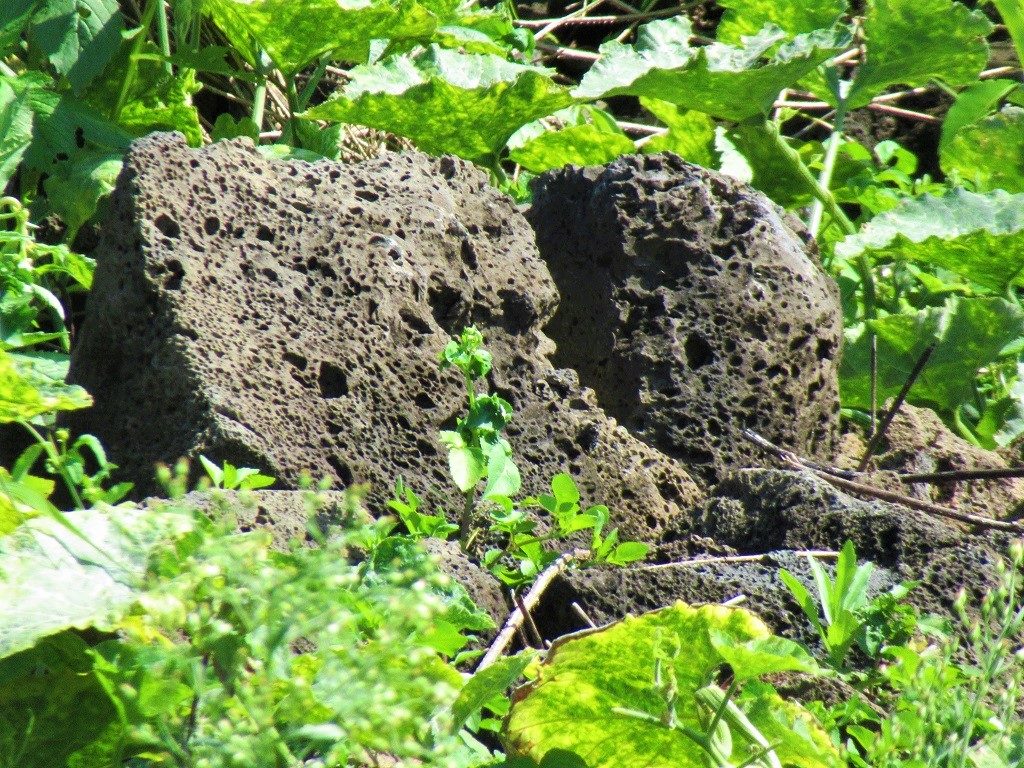 ---
Disclosure: I never receive payment for anything I write: my content is always free & independent. I've written this guide because I want to: I like this motorbike route & I want my readers to know about it. For more details, see my Disclosure & Disclaimer statements here
[Back Top]
RELATED POSTS

:
---