First published October 2023 | Words and photos by Vietnam Coracle
Tom Divers is the founder and creator of Vietnam Coracle. He's lived, travelled and worked in Vietnam since 2005. Born in London, he travelled from an early age, visiting over 40 countries (he first visited Vietnam in 1999). Now, whenever he has the opportunity to make a trip, he rarely looks beyond Vietnam's borders and his trusty motorbike, Stavros. Read more about Tom on the About Page, Vietnam Times and ASE Podcast.
---
Situated on a green islet created by alluvial deposits in the Mekong River, Azerai Cần Thơ is an elegant resort combining contemporary design with traditional materials. Only accessible by boat, Azerai is a low-rise luxury resort comprised of dozens of graceful, minimalist pavilions sitting harmoniously within the property's extensive tropical gardens along the banks of the languid Mekong River. Partially powered by the resort's on-site solar farm, Azerai is peaceful and green, yet the bustling waterfront of Cần Thơ city is just a 5-minute boat ride away. The resort is beautifully judged, exceptionally well-built, and atmospherically lit. Facilities, dining, service and comfort are all excellent. Azerai Cần Thơ meets the high standards that its room rates suggest. The resort's 'Stay 3 Pay 2' promotional offer represents good value for money. [BOOK HERE]
---
Please Support My Site
My reviews are 100% independent: I do not receive freebies or payment. Use the links on this page to book your hotel & I will make a small commission. Alternatively, please make a donation or become a patron.
Thank you, Tom
Selected Resources
What's this?
[Back Top]
---
REVIEW:

AZERAI CAN THO
---
Address: Cồn Ấu Islet, Hưng Phú Ward, Cái Răng District, Cần Thơ City, Vietnam [MAP]
Average Rates: $130-$250/night
---
CONTENTS:
---
---
MAP

:
Azerai Resort Cần Thơ
---
The Location: Azerai Resort spreads across the northern shores of Cồn Ấu, a green islet sitting in the middle of Sông Hậu, one of the main branches of the Mekong River. Although the island is peaceful and lush and echoes to the sounds of birdsong and frogs, it's just a 5-minute boat ride from Ninh Kiều, the bustling waterfront of Cần Thơ, the largest city in the Delta. The resort offers a complimentary boat service to/from Cần Thơ several times each day, or guests can charter the boat at any time for an extra cost.
Being on a private island has obvious benefits: the natural setting, privacy, peacefulness, tidiness and security of being in a controlled environment. However, there's also a drawback: there's no local life or community within walking distance of the property. Of course, guests can easily access local restaurants, sites and entertainment via the boat transfer into the city or through the resort's tours and activities, but it's worth bearing this in mind if you're particularly keen to experience Vietnamese street culture, for which to Mekong region is famous. On the other hand, the Azerai property is so large that it's almost a destination in itself: guests can happily stroll through the gardens beneath tropical trees and groves of bamboo down to the riverbank where the enormous Cần Thơ suspension bridge looms over the Mekong.
---
---
---
---
Resort Grounds & Layout: The resort grounds are very large indeed, which means that the 60 guest rooms, 5 villas and several 'communal' buildings – restaurant, bar, spa, gym, yoga studio, reception sala – are spread out leisurely among acres of lush gardens. The entire property is beautifully designed, intelligently laid-out, well-built and atmospherically lit. Apart from the staff quarters, no building is above one-storey: this is a low-rise resort that doesn't even project above the treetops. So elegant and graceful is the architecture and design at Azerai, that the resort appears to hover over the land, as if weightless, levitating above the alluvial islet on which it is built.
Guest rooms and communal buildings are all pavilion-like structures that manage to be both traditional – reminiscent of temple architecture – and modern at the same time. The architecture features lots of clean lines and wide spaces in a minimalist style, but the potential coldness of this is softened by the use of natural materials – lots of wooden decking, flooring and ceilings – and by the profusion of tropical foliage which grows everywhere you look. The gardens are a highlight, dotted with great banyan trees that spread their boughs above the lawns, a serene lake filled with white lotuses, and a ring of tall trees growing along the riverbank. The focal point of the resort is a wide and elegant infinity pool lined with coconut palms. Azerai successfully manages to blend its contemporary design and style with its lush, natural setting. What's more, 30% of the resort's energy comes from their on-site solar farm.
---
---
---
---
Pools & Activities: Recreational facilities at Azerai are very good. The showpiece is a large infinity pool at the centre of the property with grey-blue tiles. Flanked by palms on one side and banyans on the other, the pool is large enough for swimming laps and pretty enough for those who are seeking photo opportunities. At either end of the pool is an elegant pavilion, one housing the restaurant; the other the bar. Like the rest of the resort, the swimming pool blends into the gardens and natural surrounds, bringing to mind the ponds and fountains of Moorish architecture in southern Spain. There's also a small pool for children, a well-equipped gym with river views, kids area, tennis court, spa and yoga studio. Other activities include walking in the extensive gardens on the curving pathways as they pass beneath tropical fruit trees. The resort can also organize a number of different activities beyond the property, such as cycling and boat trips.
---
---
---
---
Guest Rooms & Décor: The 60 guest rooms at Azerai are housed in 30 twin-room structures, all of which are designed in the resort's signature pavilion style. The single-storey structures have tiled roofs and are raised a couple of feet off the ground with open-sided wooden decks overlooking the garden, lake or river. Sliding doors lead into the bedroom featuring a pitched rattan ceiling and connecting to a bathroom with tiled floors. The rooms blend exterior and interior seamlessly: the transition from outside to inside is fluid, thus connecting the rooms with the natural surroundings without any tension.
Room interiors are minimalist and modern but with traditional touches, such as wooden floors. Décor is restrained and contemporary, but the rooms are still comfortable and cosy places to be, helped partly by the soft, warm lighting, which is a feature throughout the resort. Rooms are equipped with TV, espresso machine, choice of good teas, mini-bar, rain shower (but no bathtub), lots of refillable glass-bottled water, and excellent electric blinds, something I've only seen before at InterContinental Phu Quoc. There are no mosquito nets on the beds, which is a shame because it means you can't really have the doors open onto the deck after 4pm, otherwise the bugs will enter.
There are three main room types: garden view, lake view, and river view. All rooms have connecting doors, so it's possible to have adjoining rooms if you're staying as a family. In addition, there are a handful of multi-room private villas. For the best-value rates, take advantage of the resort's stay 3 nights pay 2 nights offer, which makes a considerable difference to the cost. Most guests will be perfectly happy with a garden view room, but if you have extra money to spend, the river view rooms are the best. (Personally, I don't recommend paying extra for the lake view rooms, as they lack privacy because their decks face the restaurant and pool.)
---
---
---
---
---
Breakfast, Dining & Drinking: Breakfast and afternoon tea are included in the room rates at Azerai. There are also options for half-board (including a set-menu lunch or dinner), which is worth considering because if you want to dine outside the resort, you'll need to take the boat across the river to Cần Thơ. If there are enough guests, breakfast is a buffet. When I stayed, there were only a few other guests, so breakfast was à la carte. Poached eggs over avocado on toast with smoked salmon, accompanied by warm croissants and jam, fresh guava juice, yogurt with granola, and a double espresso was my daily order and it was certainly a great way to start the day. (There are many other breakfast dishes available, including lots of healthy options.)
The complimentary afternoon tea (served between 3.30pm-4.30pm) consists of dainty little cakes with jam and cream, served with a variety of special teas, Vietnamese-style coffee or espresso-based coffee. Sitting by the poolside, barside or lakeside for this mid-afternoon pick-me-up is very pleasant.
The lunch and dinner menu at the poolside restaurant, The Café, is good, featuring Asian, Western and fusion dishes. Quality is very good and prices are fairly reasonable considering this is the definition of a captive market: there is nowhere else to dine on the island. However, guests should expect to pay at least one million VND ($40) per person for a two course meal and drinks.
The elegant bar is situated at the opposite end of the pool to the restaurant. It's a beautiful place for an aperitif as the sun sets behind the trees. Cocktails are good, but it would be nice if there was a happy hour window: somewhere between 5-7pm would be perfect. Commendably, Azerai does not play incessant pop music in its bar and restaurant, something that other luxury properties in Vietnam inexplicably cannot resist.
---
---
---
Summary: Quality of service, amenities, dining and comfort are all very high at Azerai Cần Thơ. Of course, you might expect this from the high room rates. But you get what you pay for at Azerai, which is not always the case with other luxury resorts in Vietnam. Azerai Cần Thơ meets the expectations that its high price tag suggests. Even so, it is difficult to justify the expense for only one night; that's why the resort's promotion to pay 2 nights and stay 3 nights is so appealing: it represents better value for money. What's more, a resort like Azerai is a destination in itself: with 3 nights you can enjoy and explore the resort's extensive grounds and facilities and have time to make excursions into Cần Thơ city and its surrounding attractions. There is no point in staying at a resort such as this and only being here for breakfast while spending the rest of the day sightseeing.
*To check rates & make a booking for Azerai Can Tho please BOOK HERE
---
Please Support My Site
My reviews are 100% independent: I do not receive freebies or payment. Use the links on this page to book your hotel & I will make a small commission. Alternatively, please make a donation or become a patron.
Thank you, Tom
---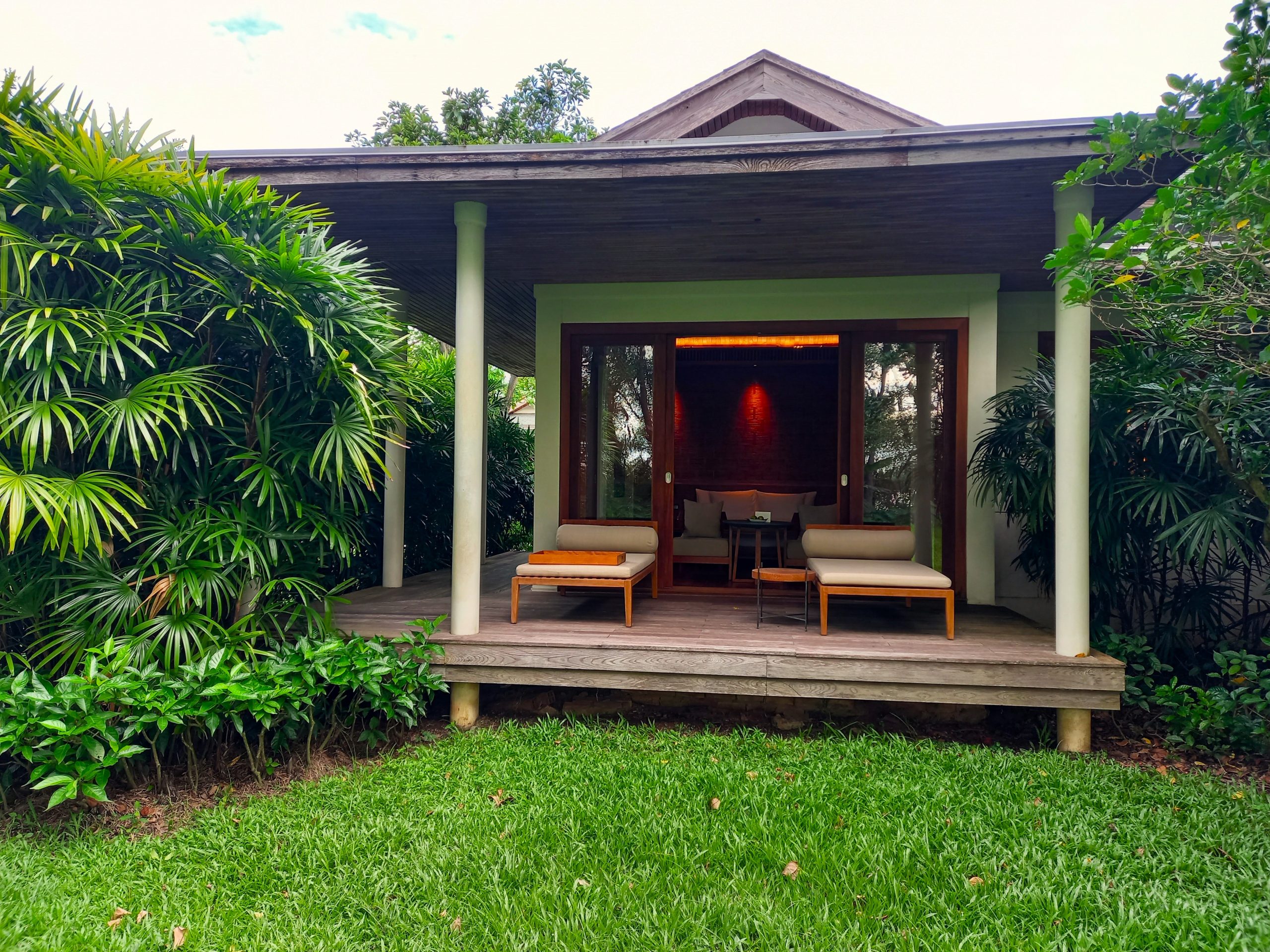 ---
*Disclosure: I never receive payment for anything I write: my content is always free & independent. I've written this review because I want to: I like this resort & I want my readers to know about it. For more details, see my Disclosure & Disclaimer statements & my About Page
[Back Top]
RELATED POSTS

:
---