First published September 2014 | Words and photos by Vietnam Coracle
Hoi An's ancient temples and pagodas are packed with worshippers; the smell of incense fills the streets of the old town; tables of votive offerings for ancestors and spirits stand outside every home, lit by flickering candles: it's the eve of the Lantern Festival in Hoi An, also known as Mid-Autumn or Harvest Festival. Traditionally this is a time to thank the gods, ghosts and ancestors for a good crop, to eat good food, and for children to play around dressed-up in masks and carrying special lanterns. Troupes of dragon dancers roam the streets, paying a visit to any shop owner looking to have their business blessed for the coming year and cleansed of any bad luck. There's a sense of anticipation in the air as dusk falls on Hoi An: locals, Vietnamese and foreign tourists alike wait for the lanterns to be turned on and the dragon dances to begin. Even on a 'normal' day Hoi An exudes plenty of charm, but during the Lantern Festival it's more beguiling than ever. Here's what it looked like during the celebrations on September 8, 2014.
[Back Top]
---
PHOTO GALLERY:

MID-AUTUMN LANTERN FESTIVAL
---
As the sun sets and the full moon rises residents of Hoi An set up tables full of offerings for dead ancestors: food, tea, paper money, houses and cars.
---
Children dress-up in costumes and masks resembling dragons and other characters with ghoulish facial features.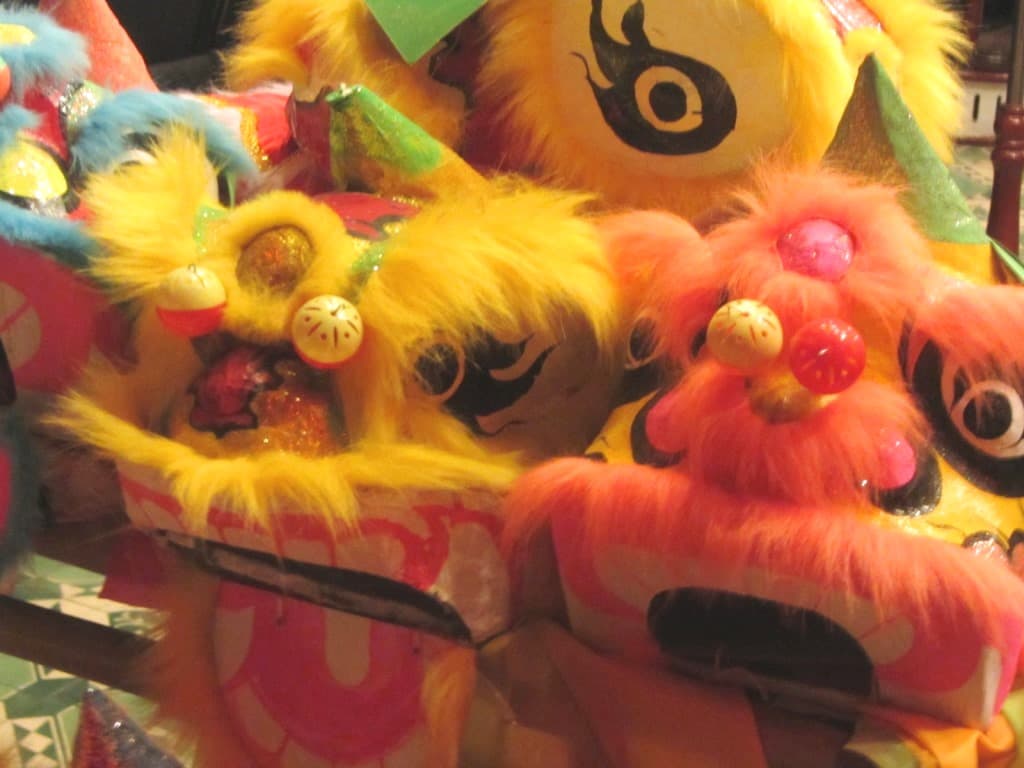 ---
Dragon dancers perform outside shop-fronts to bring prosperity and ward off bad luck. All traffic and passers-by stop to witness the acrobatics of the fire-breathing dragons. The troupes are made up of boys, mostly in their teens.
---
All other lights are extinguished in Hoi An's old town as hundreds of lanterns are lit. Hanging from trees and illuminating shop fronts they create an irresistibly romantic atmosphere.
---
This ancient light show creates an enchanting play of light and shadow on Hoi An's old buildings and stores.
---
By the Thu Bon River children sell lanterns to people who set them afloat on the water with a wish.
---
The floating candles are released onto the Thu Bon River sprinkling the dark water with bursts of colour and light.
---
It's a captivating evening and thousands cram the narrow streets of Hoi An's old town to watch the dances, see the lanterns and soak up the atmosphere.
---
*Please Support My Site: I never receive payment for anything I write: all my content is free to read and independently financed. There's no sponsored content whatsoever. If you like this article, please consider making a donation or becoming a patron. Thank you, Tom
[Back Top]
RELATED POSTS

:
---